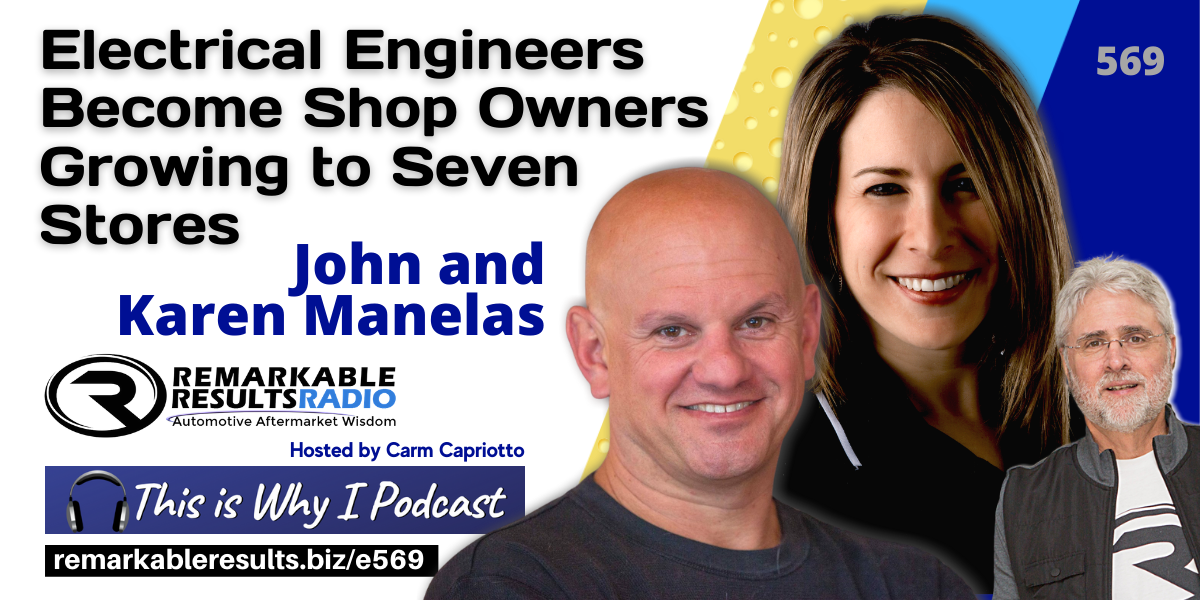 Electrical Engineers Become Shop Owners Growing to Seven Stores – John and Karen Manelas [RR 569]
John and Karen Manelas attended the same school, took the same degree and became successful at their careers for 15 years as electrical engineers. They decided to take a huge life change and pay cut to start their own shop. They took on the challenge and the uncertainties. With low capital, they grew their shop from one in 2004 to an amazing 7 shops in 2019.
Growth is an amazing thing when you do it the right way. Prepare yourself mentally to put a lot of work into each location, hiring, training, and preparing the right staff.
Find the key talking points, John and Karen Manelas' bio and links to their previous episodes at remarkableresults.biz/e569
Listen and view episode notes