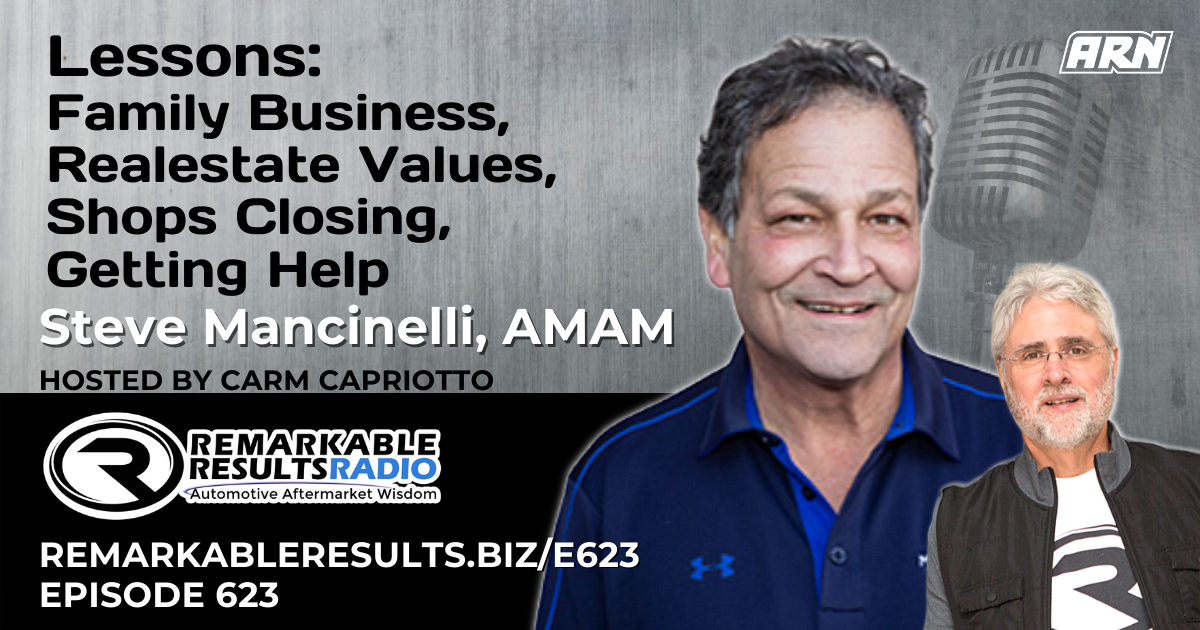 Lessons on 3rd Generation Family, Networking and the Front Counter [RR 623]
I caught up with Steve Mancinelli, AMAM, who proudly wears the scars of battle as a 3rd generation shop owner. Family business, networking, and learning how to run a great business are challenges we all face and Steve shares his many moves through the labyrinth of barriers that got him to where he is today. In his section of Denver, there have been 6 shops and 23 service bays have closed since the pandemic hit. Either they liquidated, retired, or moved due to high rent in the downtown area during the pandemic. Besides many wise thoughts, Steve talks about women at the front counter.
The key talking points reside at remarkablersults.biz/e623.
Listen and view episode notes