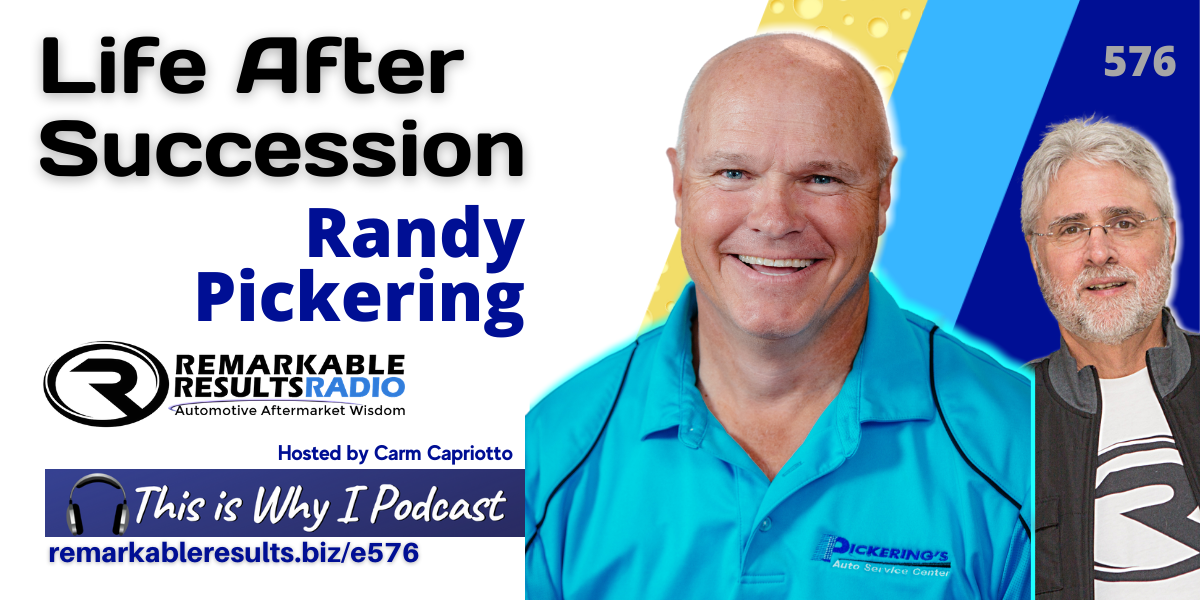 Life After Succession – Randy Pickering [RR 576]
Family businesses can survive the generations, needless to say, you've got to do a lot of things right. It's the culture, discipline, and the brand that gives the necessary template for a successful transition.
Today we welcome Randy Pickering, legacy owner of Pickering's in Lakewood, CO. Pickerings is an amazing company that is transitioning into the 5th generation, Randy's two sons. That is a rare thing.
To help gain their independence Randy says his sons both wanted to join a 20 group of their own and opened their 2nd store to scale up for a solid exit plan. Randy shares his newfound life after leading Pickerings in Lakewood, CO.
Find the show notes at https://remarkableresults.biz/e576.
Listen and view episode notes