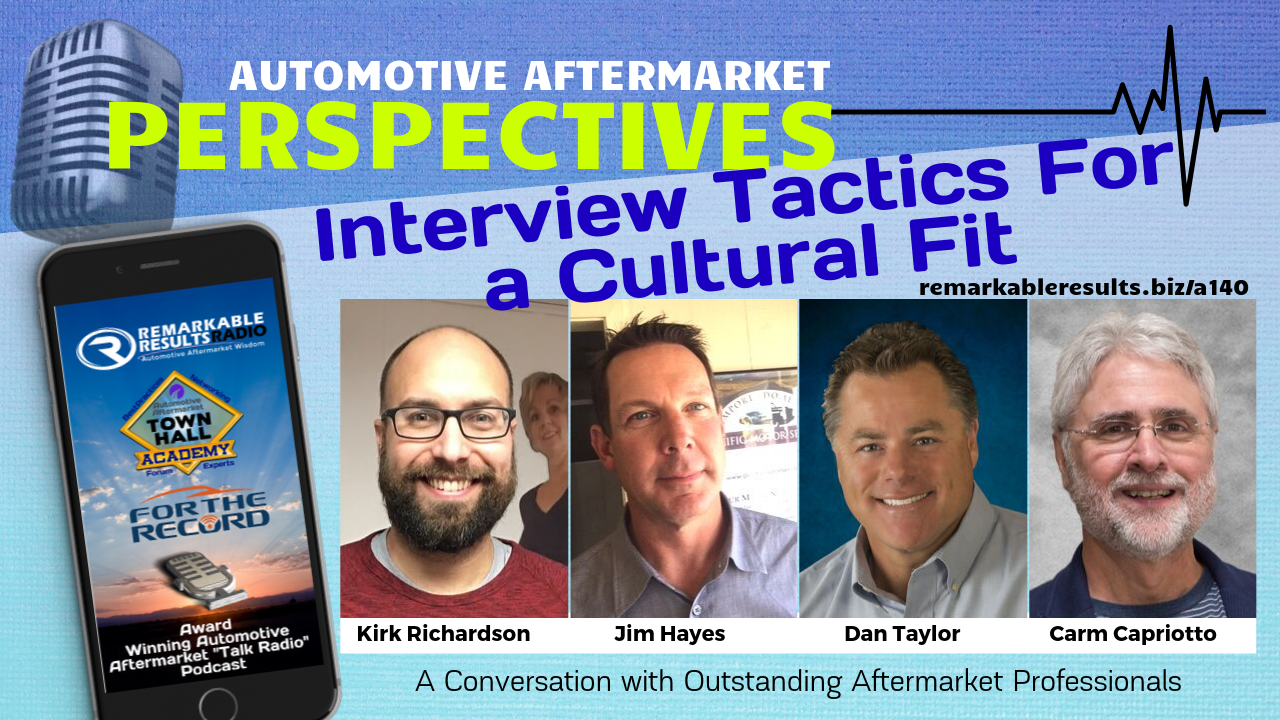 THA 140 Interview Tactics for a Cultural Fit
How many interviews have you done? How many have sparked a great hire? We are here to talk about that.
Welcome Kirk Richardson, South Street Auto Care, Rochester, MI, Jim Hayes, Shop General Manager at Pacific Motor Service in Monterey, CA 2 Shops and Dan Taylor, Coach at Transformers Institute.
This episode is packed with Human Resource wisdom and we get into interviewing tactics, form and format that will help you build your bench and make quality cultural hires that fit into your business like a glove.
Listen and view episode notes