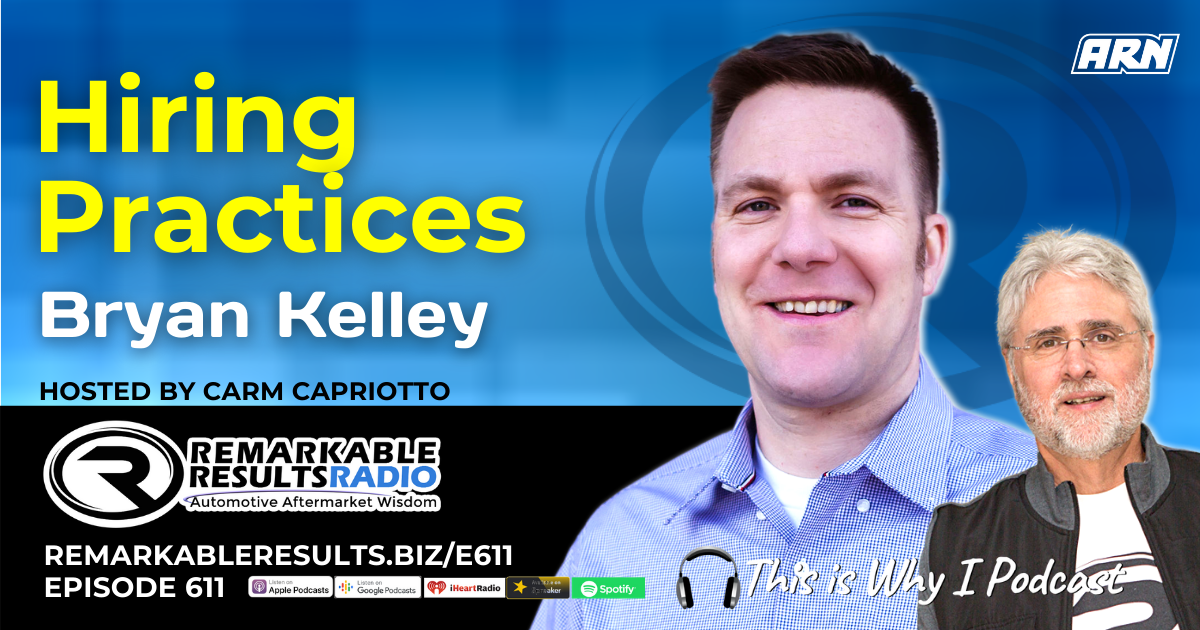 Hiring Practices with Bryan Kelley [RR 611]
When we talk about hiring, there are a lot of questions that come to mind. You may have already in your business life hired and fired a hundred people. Hiring can be an art, especially if you are looking for just that right team member. Bryan Kelley realized that he needed to get a process down to help improve the quality of the individual he added to his team and business culture.
Bryan Kelley, the shop owner of Valley Automotive, Covington, WA and president of ASA Northwest, has been a great contributor to the podcast. He will share his hiring practices and the reason why he does them.
This is one of those gems of a podcast that keeps you in the front row of life in the auto service business.
We get into the critical importance to hire a cultural fit, interviews, processes and offers. Bryan also gets into job posting, job description and specific indicators you need to find in a good hire.
You can find Bryan Kelley's other episodes, and this episode's key talking points, they reside at remarkablersults.biz/e611 This is why I podcast.
Listen and view episode notes