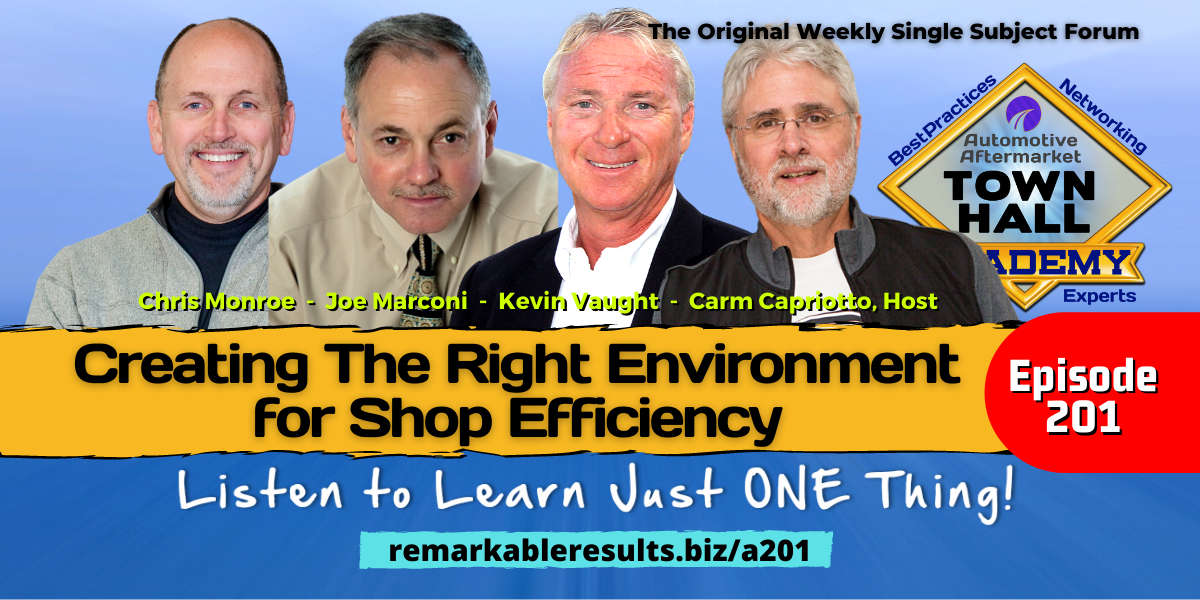 Creating The Right Environment for Shop Efficiency [THA 201]
There are a lot of variables when we talk about shop efficiency. There is culture, environment, leadership, and more. There is no single formula that can solve shop efficiency. But if there are the right guidelines, our panel today, certainly has the answers. A big fat thank you to Chris Monroe, Joe Marconi, and Kevin Vaught for sharing their expertise with you. So many small things done right makes for improved efficiency.
Chris Monroe is a coach who owns Monroe Tire & Service at Shelby, NC., Joe Marconi is a coach who also owns Osceola Garage at Baldwin Place, NY., and Kevin Vaught is a former multi-shop owner and is an Elite Worldwide Business Development Coach.
The key talking points from this episode are already done for you on the show notes page at remarkableresults.biz/a201.
Listen and view episode notes