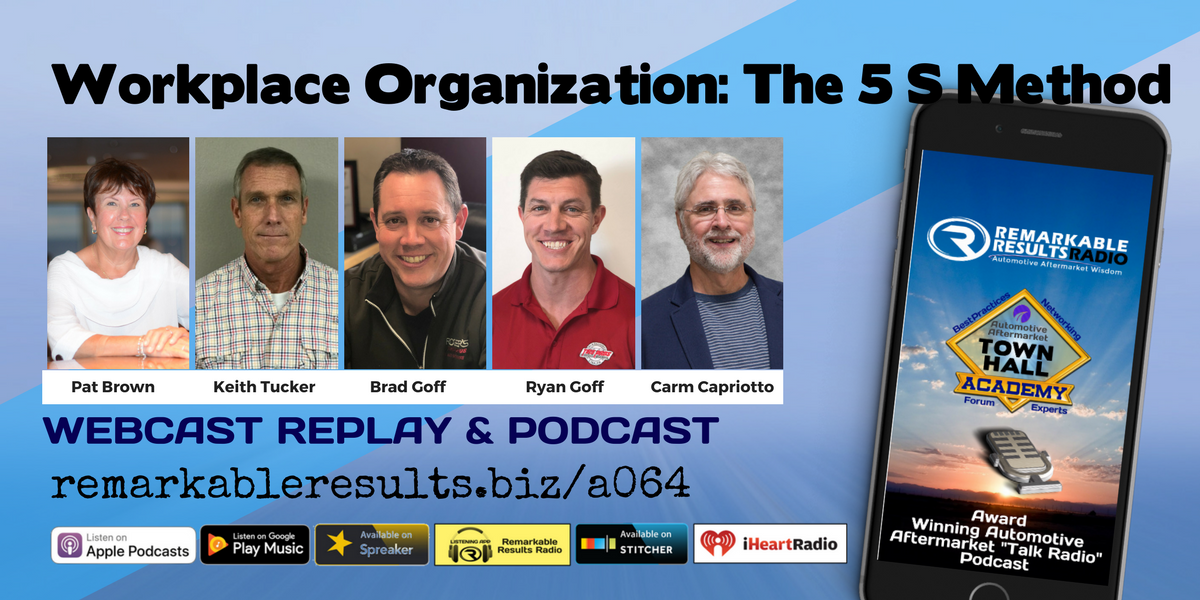 Workplace Organization: Waste. Clutter. Standardize. Improved Efficiency.
5S came from the Japanese and the concept of Kaizen, continuous improvement. 5S is a method to improve workplace organization. The 5S's are Sort, Set in Order, Shine, Standardize and Sustain. The benefits of 5S helps you eliminate waste, and in many cases reduces your steps, minimizes injuries, and removes clutter.
Start by finding the simplest task. Perfect it and move on to the more complicated.
This panel has the expertise and experience to help you on the process of improving your workplace organization. Pat Brown retired from Cooper Tire and learned lean and took the manufacture training to translate 5S into shop management working with Twenty Groups for DSP (Dealer Strategic Planning) Twenty Group, Keith Tucker form Triple 'T' Tire in Dyersburg, TN and Brad & Ryan Goff from Rogers Tire in Caldwell and Meridian, ID.
Learn about 5S and how these shop owners translated the method into improve processes where they saw a measurable difference in their operation including the generation of more revenue.
Listen and view episode notes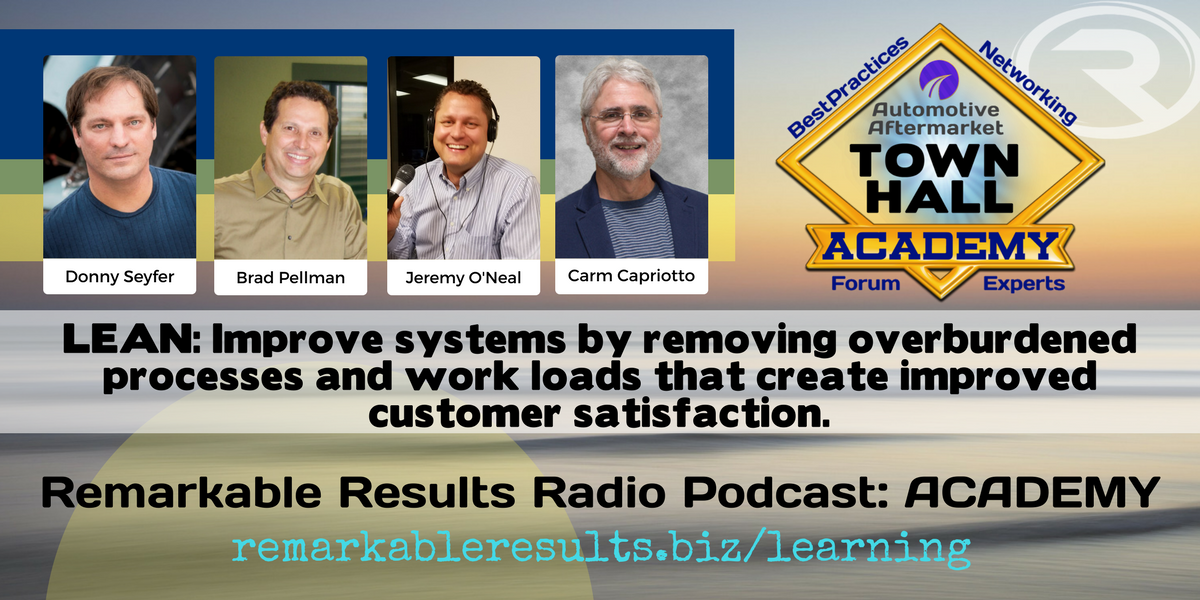 A commitment to Lean Process Improvement will yield a better customer experience.
Lean processes minimize technician activity outside of their work bay, creates uniformity in all communication pieces between service writers and technicians, can benefit the shop by hiring alternative staff for cleaning needs throughout the shop.
Lean also help you realize the value in the placement of equipment throughout the shop space and why it makes for a more efficient operation. Be sure to match the correct technician to every job when possible, play to their strengths … and so much more.
Listen and view episode notes