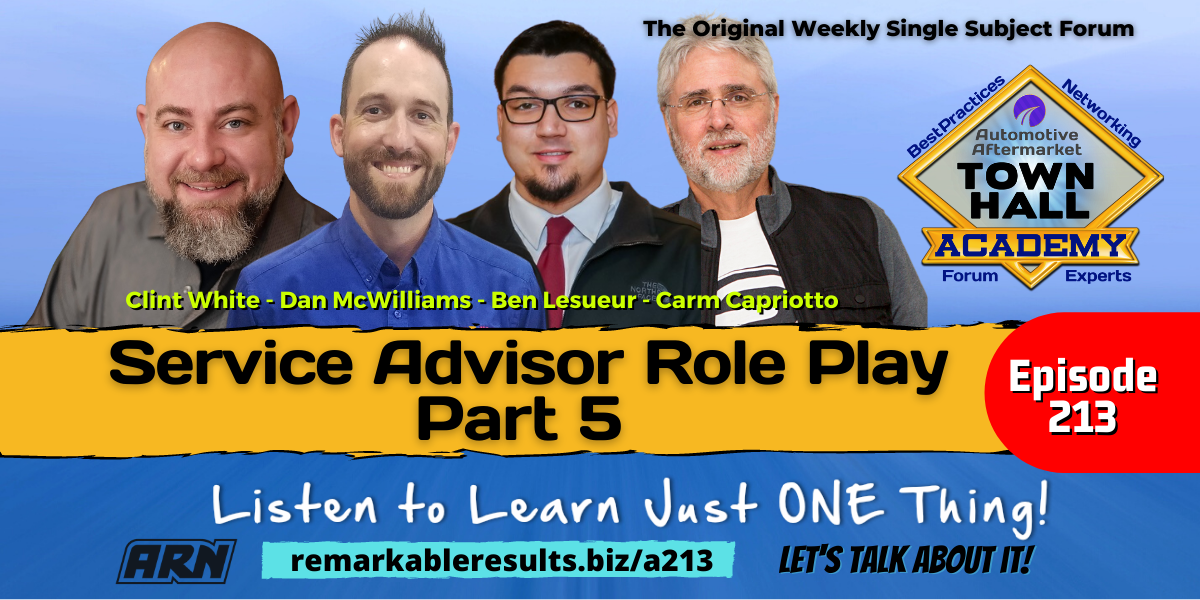 Service Advisor Role Play #5 [THA 213]
Our role play subjects cover closing the expectation gap on the appointment setting call and understanding the importance of building anticipation in making the sale after the results of the DVI. We also covered how to demonstrate the effectiveness of the Service Advisor in calming the customer while building value in their services and retaining the sale. Lastly, we talked about the effective way in deferring services at the cash-out. All important and vital in building you or service advisor team.
The panel includes Clint White from Shop Vision, Dan McWilliams from Quality Service Center and Ben Lesueur from Oxford Automotive. They put their service advisor strategies for you to follow.
Find ways to compare and improve your confidence and comfort in the face of your customer. Together we have something here. This episode's key talking points are already done for you. Find them at remarkableresults.biz/a213
Listen and view episode notes