Archive for September 2020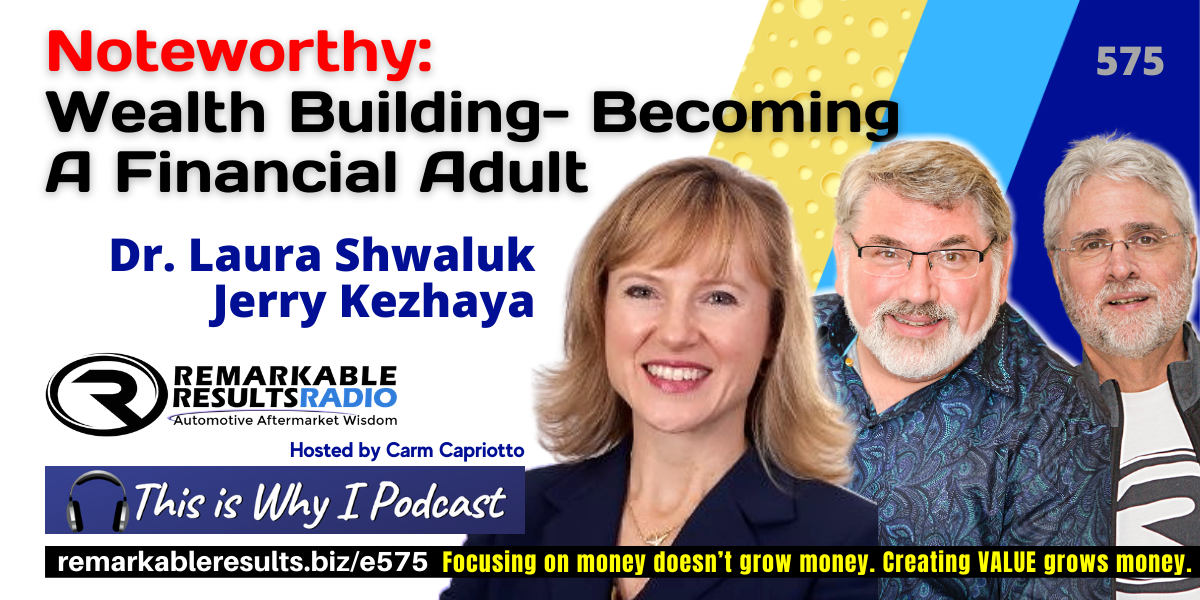 Wealth Building: Becoming a Financial Adult [RR 575]
Jerry Kezhaya and his wife Dr. Laura Shwaluk bring you a powerful discussion on wealth and money. Jerry and Dr. Laura own The Auto Shop in Plano, TX. They are also leading Business Builders Mentor and Mastermind USA, helping entrepreneurs accelerate their businesses and open doors of mental blocks that prevent them from succeeding.
We discuss Debt, Wealth Building, Entitlement, Consumerism and Determining a Need or a Want. Surprisingly, 85% of 65 years or older don't have access to $25,000. That is a very sad percentage knowing that you have worked almost all of your life, but do not reap the benefits!
Let this episode be your springboard to bounce you back to financial stability. The episode talks about Fiat Currency, the distinction between spending and investing, spending habits, and other in-depth financial mechanisms wired deep within you. As you listen, there are a lot of variables on why we fail with money. But there are also a lot of things to help us with what to do about it.
Get Jerry and Laura's bio and talking points and previous episodes at remarkableresults.biz/e575.
Listen and view episode notes