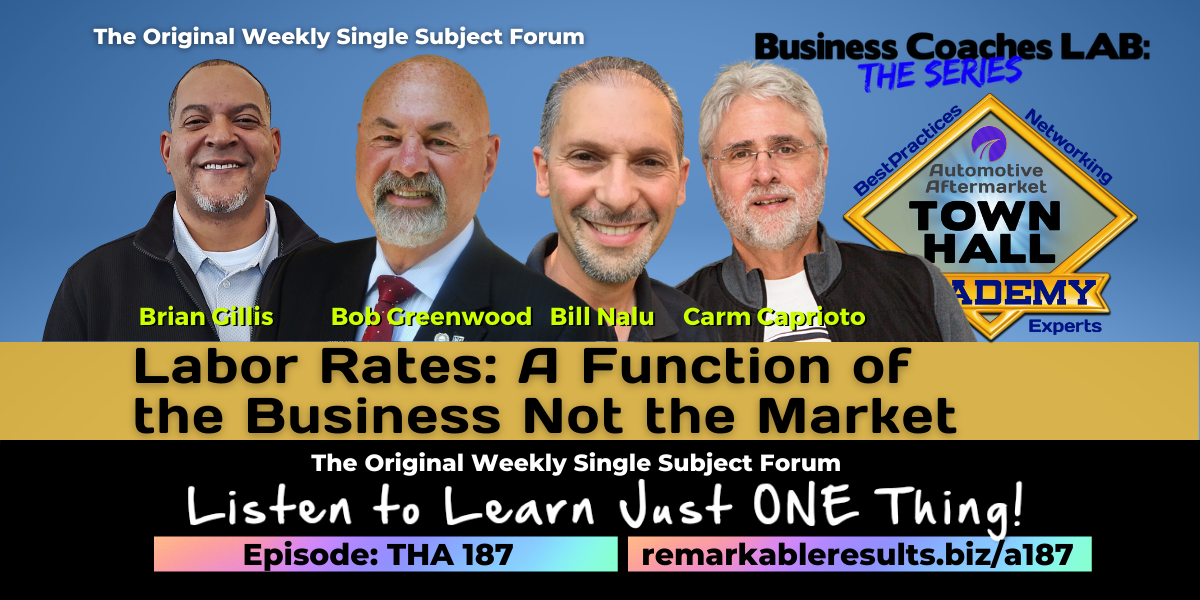 THA 187 Labor Rates: A Function of the Business Not the Market
Labor Rates is a very touchy subject for some shop owners. It is the sacred measure that customers rate you on. If you believe that this episode is for you.
We are covering multiple labor rates, an approach to calculating your rates, and what the future holds as far as the importance that labor rates ill be to your business if not most critical already today.
If you are struggling to make money there are many areas you need to pay attention to, and most importantly your labor rate. Is your rate based on the market or on the function of your business.
The panel: Bob Greenwood, AMAM, President and of the Automotive Aftermarket E-Learning Center, Business coach, and as I like to say one of the best numbers guys in the industry. Also Business coach Brian Gillis the Cheif Strategist at You Net-Results and joining us halfway through is shop owner Bill Nalu from Interstate Auto Care in Madison Heights, MI
Listen and view episode notes