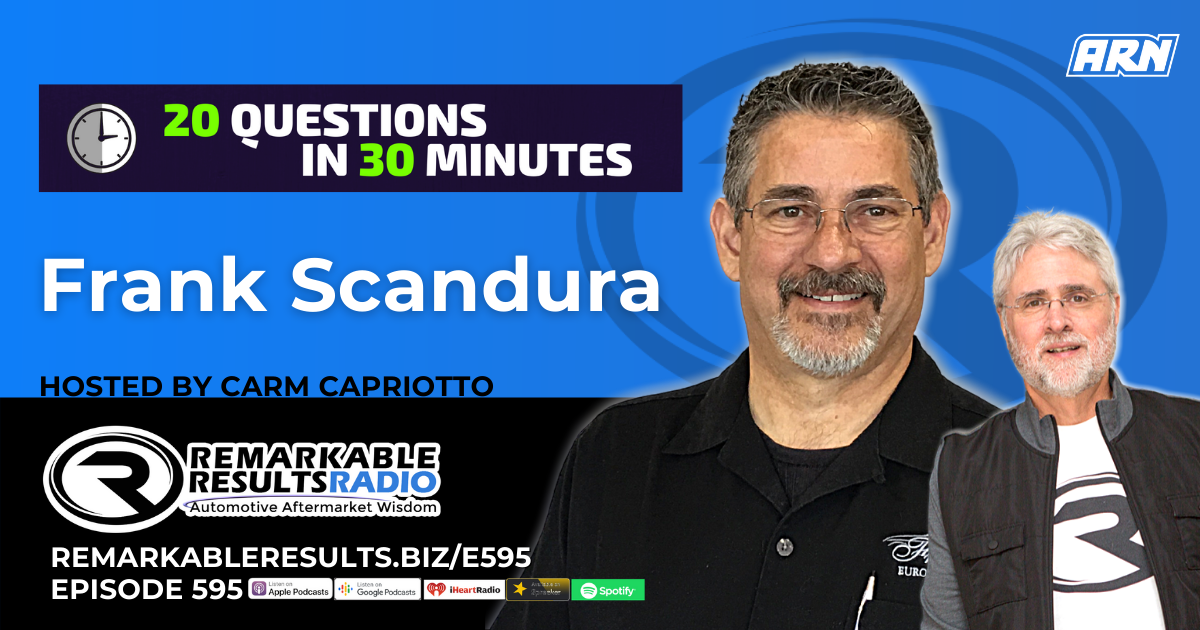 Frank Scandura – 20 Questions in 30 Minutes [RR 595]
I'm with Frank Scandura of Franks European. Frank Scandura shares his business acumen and offers insights and trends on leadership as a business coach. Here is his 20 Questions in 30 Minutes Episode.
This episode emphasized Frank's philosophy on making mistakes and how you handle them sets you apart from the rest. Some customers make unreasonable demands. You must be able to handle them even if telling your customer you are not taking them. We had a great time with this interview.
Find the key talking points, Frank Scandura's bio, and links to his previous episodes at remarkableresults.biz/e595
Listen and view episode notes