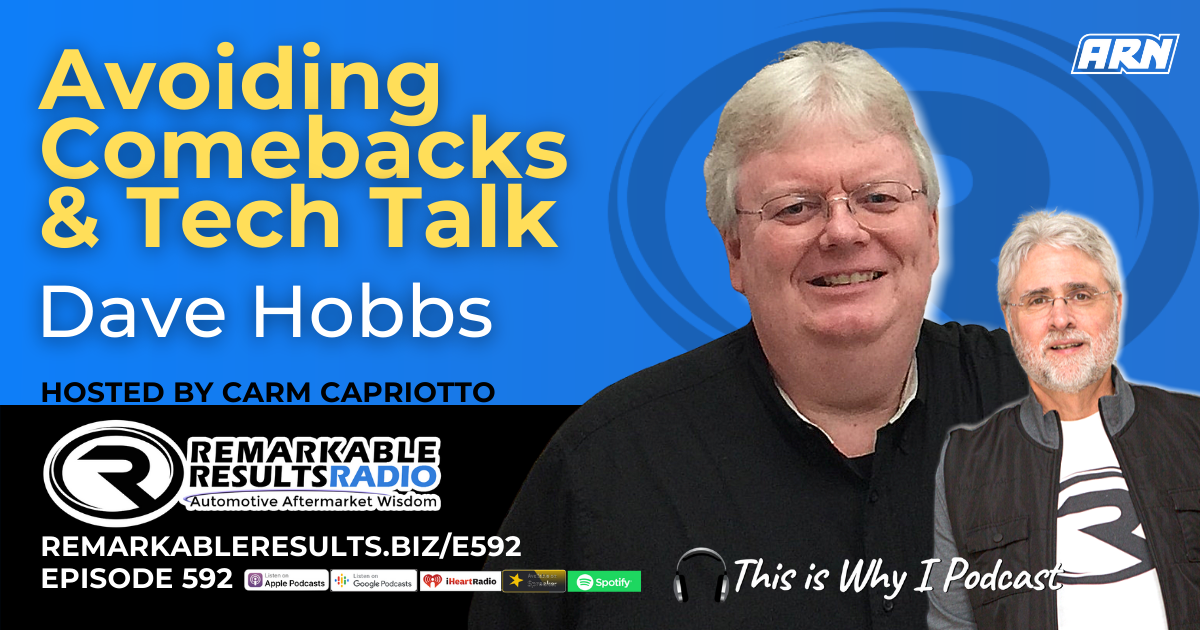 Avoiding Comebacks and More with Dave Hobbs [RR 592]
I'm with the lead technical trainer and course developer for Delphi Product and Service Solutions, Dave Hobbs. Dave has graced the podcast in the past and we are going to do a series of thought-provoking shows just for you.
Dave is tackling comebacks — a real part of doing business. Prevention or minimizing them comes from quality control, high standards and training. He also talks about the Right To Repair, Access to Data.
You can find Dave's other episodes and the key talking points for this episode at remarkablersults.biz/e592
Listen and view episode notes