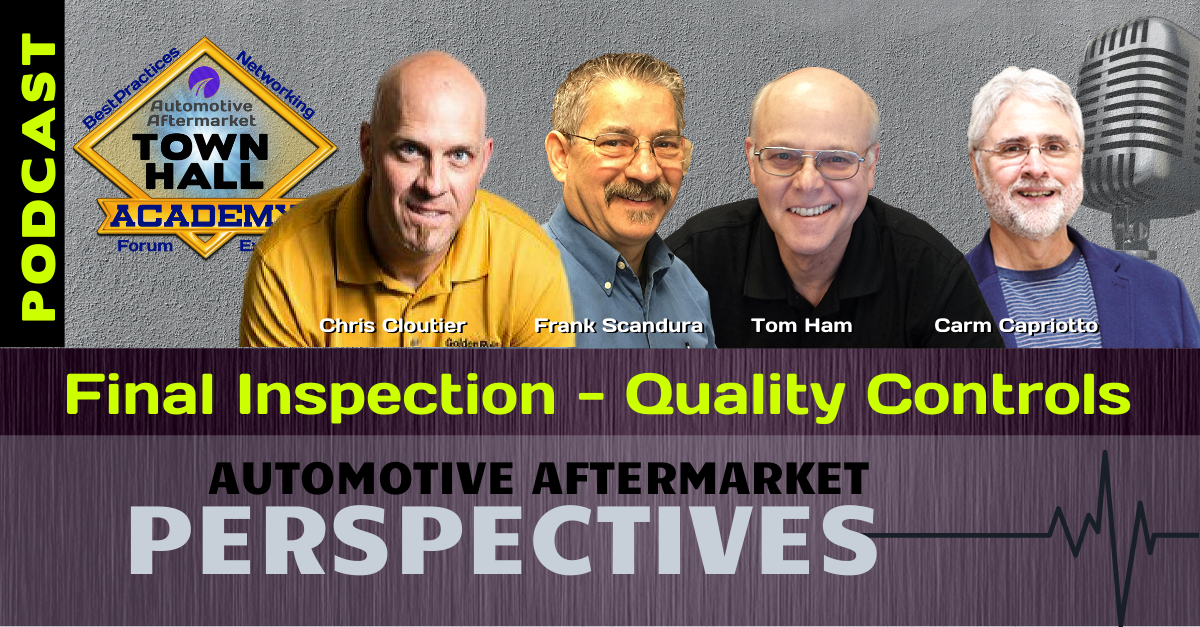 THA 164 Final Inspection – Quality Controls
We are tackling Quality Controls and the Final Inspection. This episode aired live during the Covid-19 Pandemic and will become an important listen not only for the power of a good Quality Control process but how the Coronavirus weaved into this conversation.
In this episode, I'm joined by Chris Cloutier, Golden Rule Auto Care and CEO of Autotext.me and Tom Ham, Auto Centric, Grand Rapids, MI and Automotive Management Network and
Frank Scandura, Frank's European, Las Vegas.
This team does have strong Final Inspection QC – Quality Control practices. They share why they do it, what they've learned, that we are human and make mistakes which is the strongest reason for a good Final QC process and we also spice this conversation with their practices in light of the Covid-19 pandemic.
There is no need to take notes. If you want them go to remarkableresults.biz/a164 /// on my website! On the show notes page find my guests bio's and links to their previous episodes. Also the lists Chris Cloutier offered are also linked there.
Listen and view episode notes