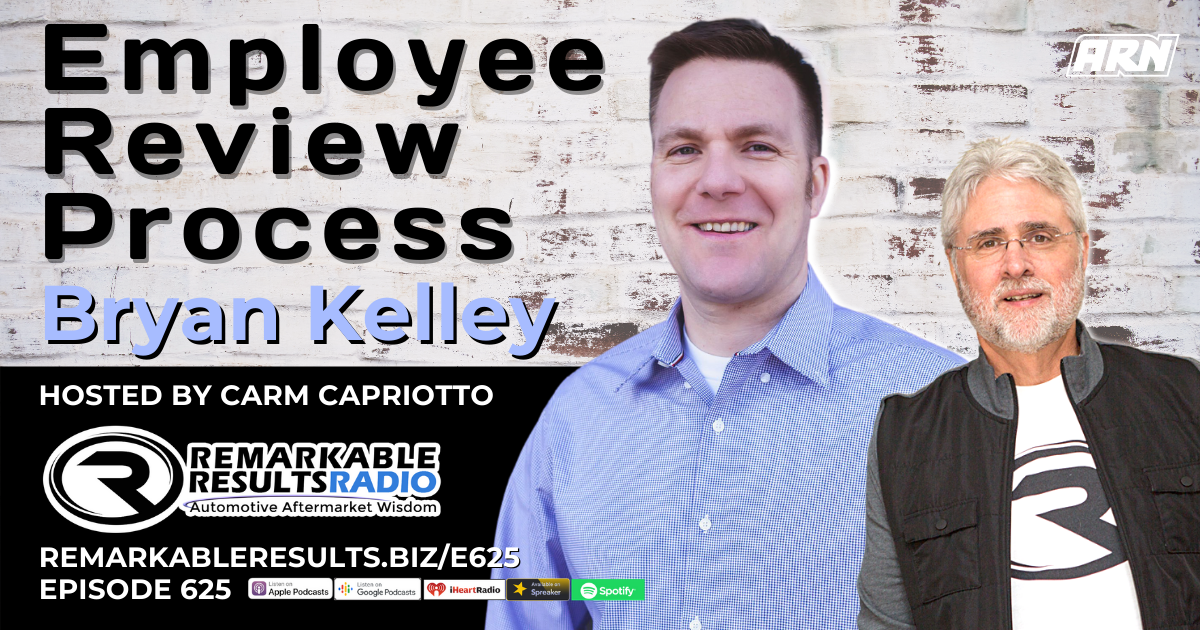 Employee Review Process with Bryan Kelley [RR 625]
Employee Review …two dreaded words for both the owner and the employee. But, with my guest Bryan Kelley's unique approach it might be something everyone looks forward to. Bryan owns Valley Automotive Electric, Covington, WA, and is the ASA Northwest President. Brian and I did an episode on Hiring practices in Feb 2021 episode 611 and is the perfect pairing to this episode.
In this episode, we dive into a role reversal with employee reviews. Should it always be the owner that does the reviews? Are they the ones observing the day-to-day pulse of the business? Some are … some not. What if the employee reviews were done with everyone in the business as a collective group once a week? The culture of your business is dependent on the attitudes of your employees. It's time to sit back and listen to what your people have to say.
Listen and view episode notes