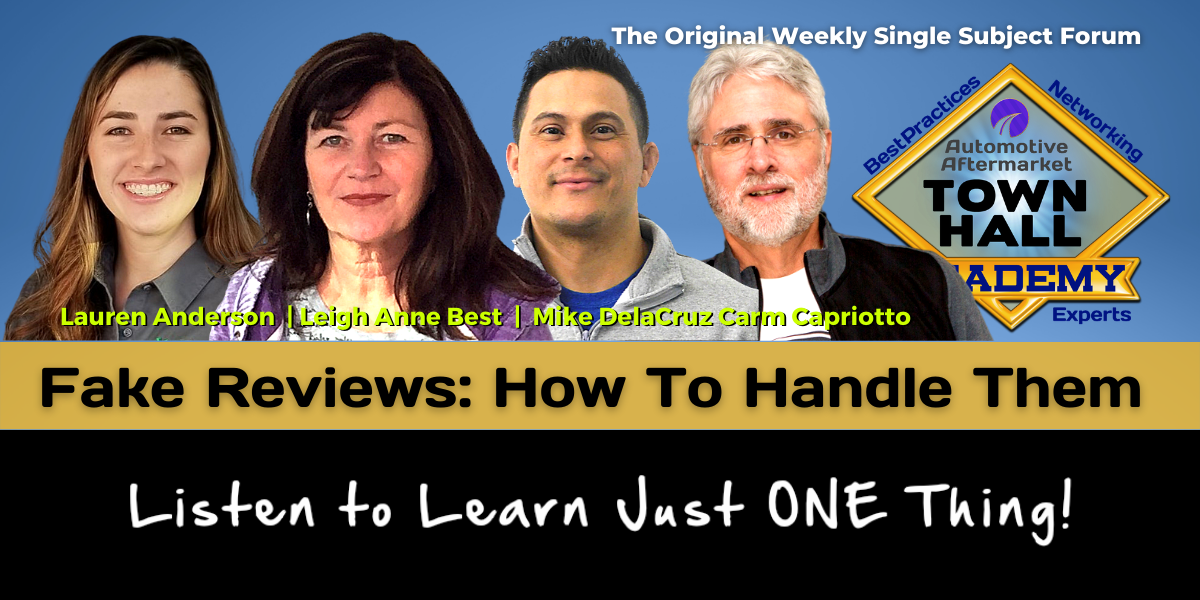 Fake Reviews – THA181
Fake Customer Reviews, we've covered reviews in the past but never have we focused on Fake reviews; the Why they Happen, What to do about them and What should a response look like.
On the panel is Lauren Anderson from eight location Victory Auto Service, Minneapolis, MN, From Mighty Auto Pro in Medina, OH, and co-founder of Brakes For Breasts, Leigh Anne Best, and Mike Della Cruz, National Sales Manager, Broadly.com
And as per usual this panel delivered the goods and beyond, which is why you love listening to the Town Hall Academy.
See the show notes at remarkableresults.biz/a181 for the key talking points. Whoever in your company that manages reviews this is a must-listen.
Listen and view episode notes