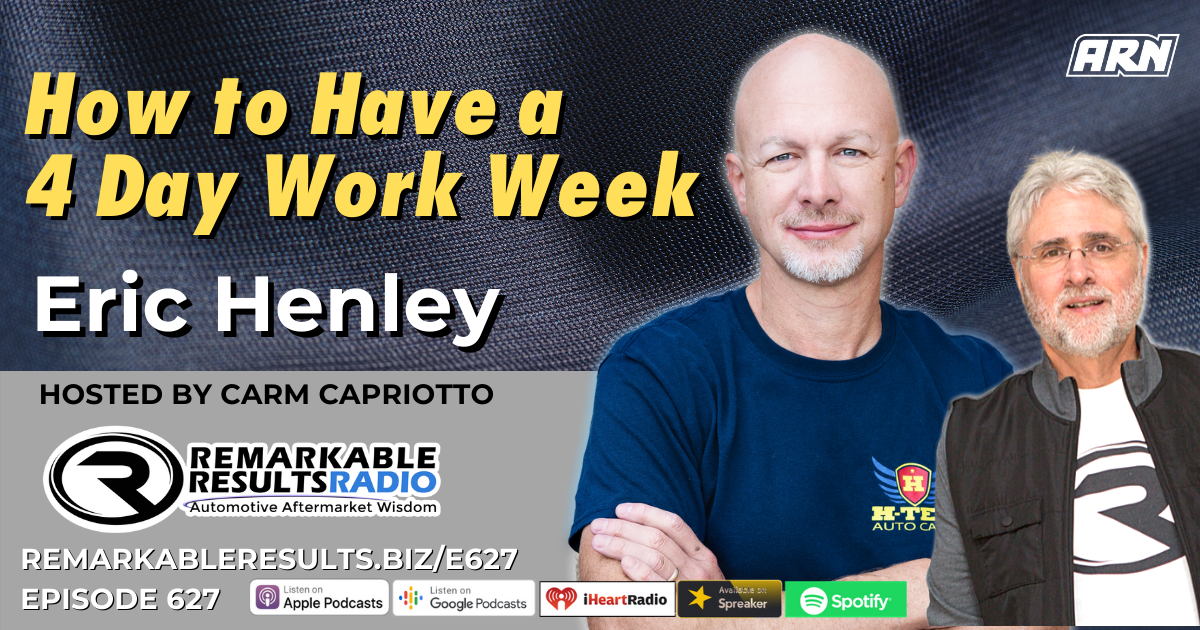 How to Have a Four Day Work Week with Eric Henley [RR 627]
As a shop owner, how does a 4 day a week schedule sound to you? Would you like some extra time with family and friends? In this episode find out how Eric Henley
from H-Teck Auto Care does it! Be careful, you might free up some quality time!
The key talking points for this episode that make for a great meeting agenda reside at remarkablersults.biz/e627
Listen and view episode notes