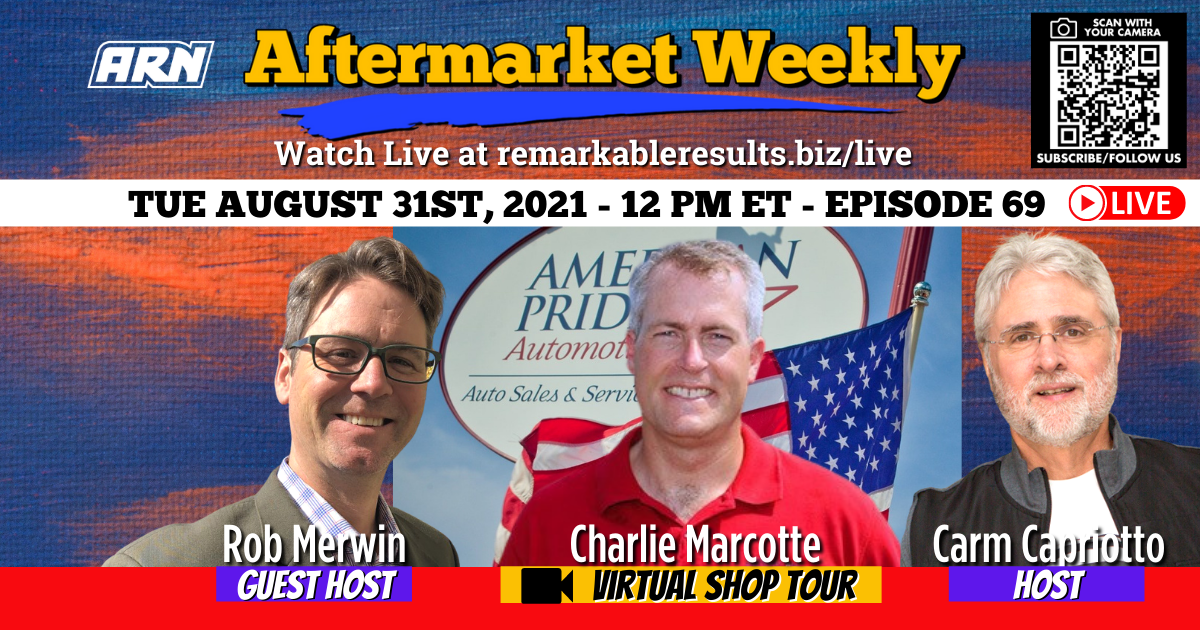 Rob Merwin and Charlie Marcotte [AW 069]
Guest host Rob Merwin from Aftermarket Matters will share news on the number of shops that closed as a result of Covid-19 and the advance of mobile repair. Charlie Marcotte from American Pride in Virginia gives you a tour of his four shops.
Listen and view episode notes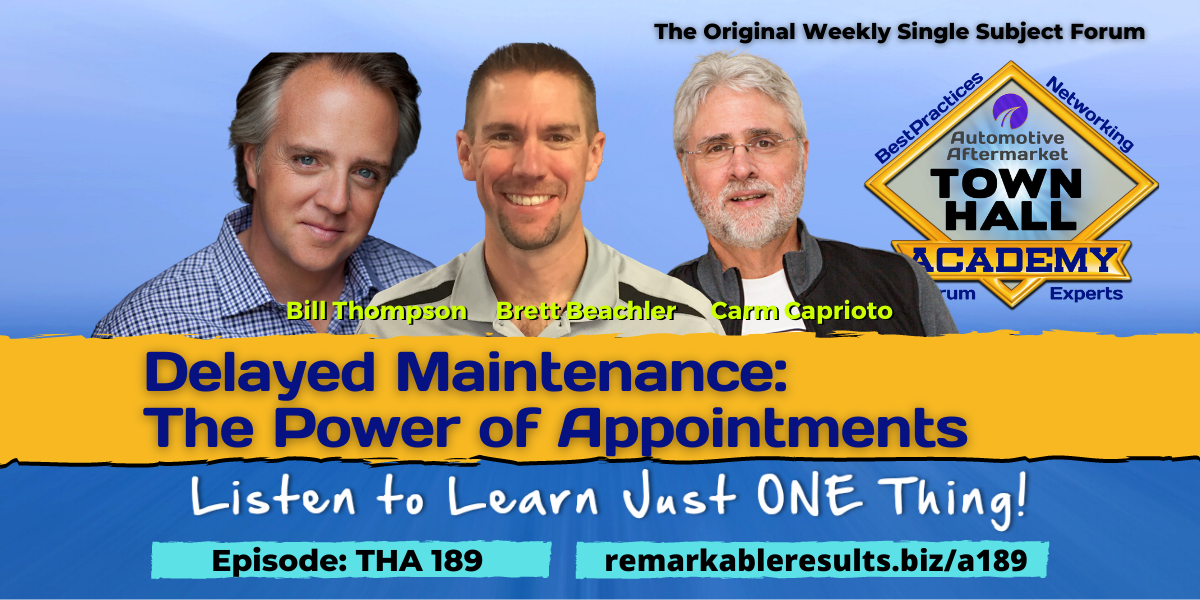 THA 189 Delayed Maintenance – The Power of Appointments
This episode is about delayed maintenance and the power of appointments. You are going to find fascinating data and information that will help you make strategic changes in your business.
I'm with Bill Thompson, President, IMR Inc. / automotiveresearch.com and shop owner Brett Beachler, Beachler's Vehicle Care and Repair, Peoria, IL
To see the data referenced in this Academy episode you can watch the video on the show notes page or find each chart on the show notes page.
BTW there is a ton of great advice here but don't take my word for it, listen until the end, even in two sessions. Get all the key talking points on the website at remarkableresults.biz/a189
Listen and view episode notes