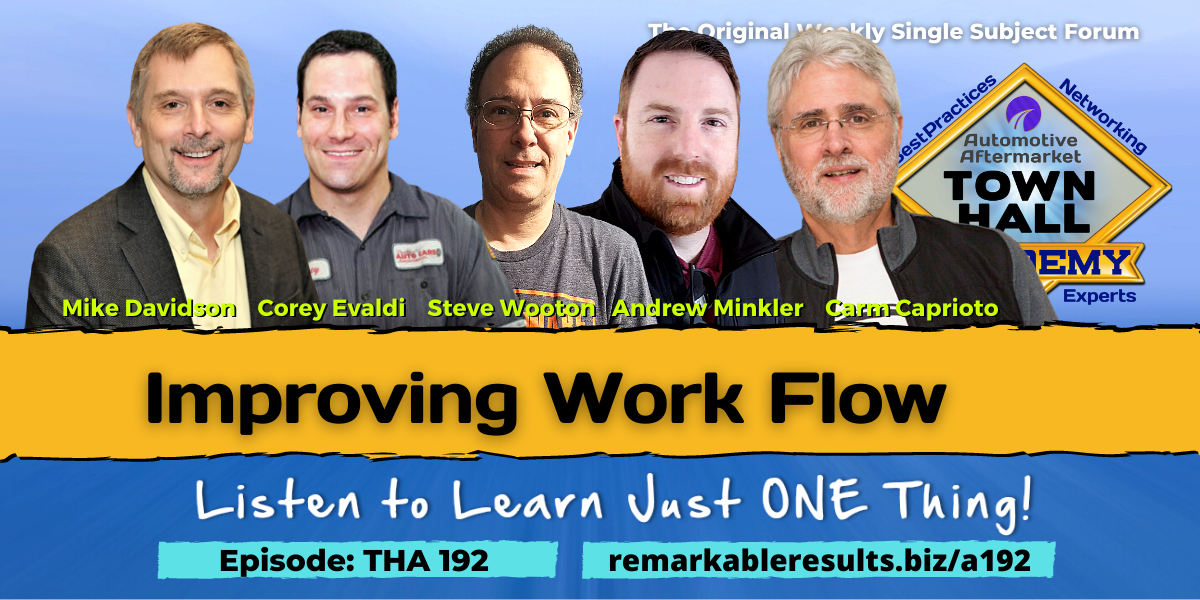 Improving Workflow – THA 192
We are talking about Improving Workflow in the Shop. The panel gave their best in sharing disciplines and processes that work for them. If you are a student of process improvement you'll appreciate the discussion and if you are not you'll realize you must start.
The panel includes Mike Davidson, Parkway Automotive, Little Rock, Arkansas, and Industry Essentials with a DOL Approved Apprenticeship Plan, Corey Evaldi, Olmsted Auto Care, Olmstead, OH, Andrew Minkler, Bavarian Motor Repairs, Capital Heights, MD and Steve Wootton, Technical Adviser, Ultimate Auto, Truck and Equipment in Cromwell, CT.
The detailed key talking points can be found at remarkableresults.biz/a192. Remember you can use the talking points to help create your own next steps or meeting agenda.
Mike Davidson shares the most important question that he asks every one of his team members.
Listen and view episode notes