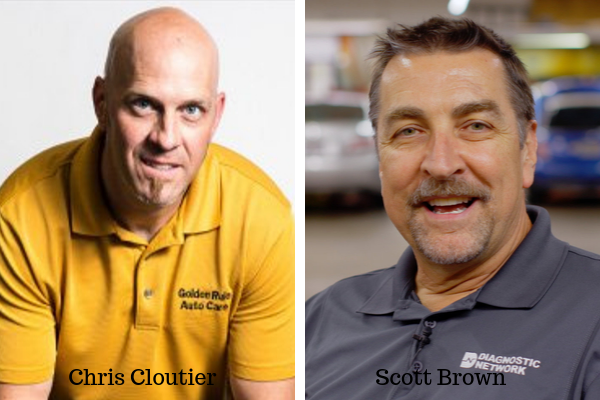 Chris Cloutier and Scott Brown – What does it take to become more Productive and Efficient?
There are a lot of ways to become productive and efficient. There are a lot of strategies and systems that can be followed by just hearing this episode. Follow the process, improve communication, leverage to software technologies, learn to improve diagnostic methods and a whole lot more!
The experts: Chris Cloutier and Scott Brown. Chris is the co-owner of Golden Rule Auto Care in Dallas Texas and CEO of Auto Tex Me. He spent many years in the software industry developing solutions for companies. And Scott is an ASE Master Certified Automobile Technician with over three and a half decades of professional service industry experience. He and his wife own Connie & Dick's Service Center Inc. Together they are the productivity and efficiency duo that bring results.
Listen and view episode notes