THA 092: The Extreme Value of Shop Tours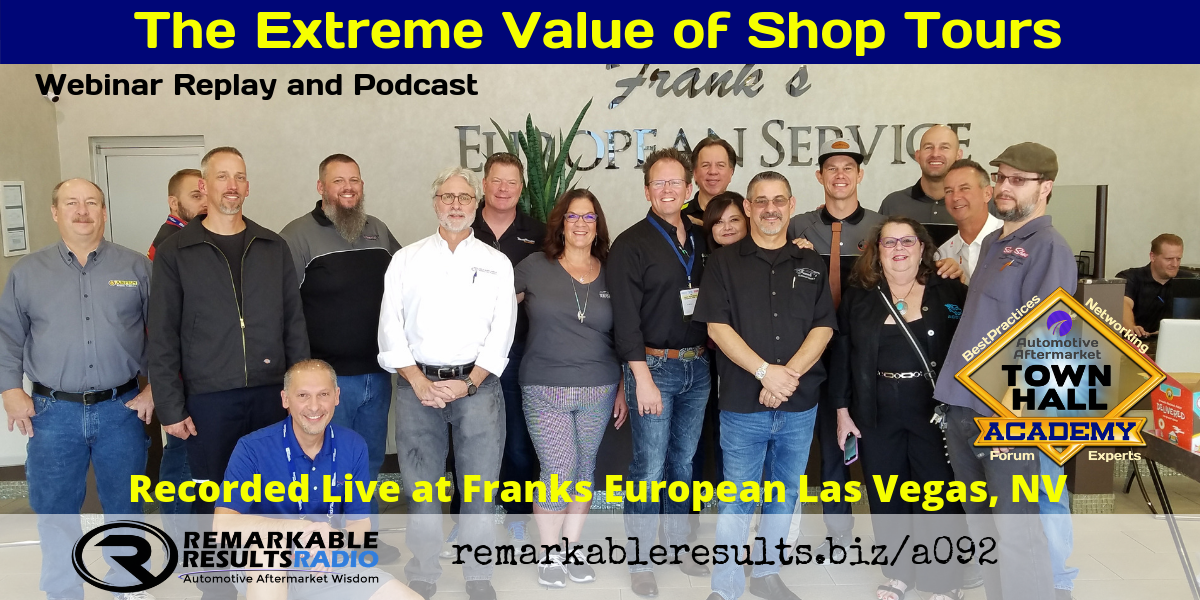 Your Learning Curve Never Sounded So Good
The Extreme Value of Shop Tours Panel:
Frank Scandura from Franks European in Las Vegas, NV started working on cars as a teenager in upstate New York and moved to Las Vegas in 1988. After years writing service for Mercedes, he opened Frank's European service in 2001 and grew to a 12,000-square foot, 10 bay shop in the northwest part of Las Vegas, not far from the famous Strip!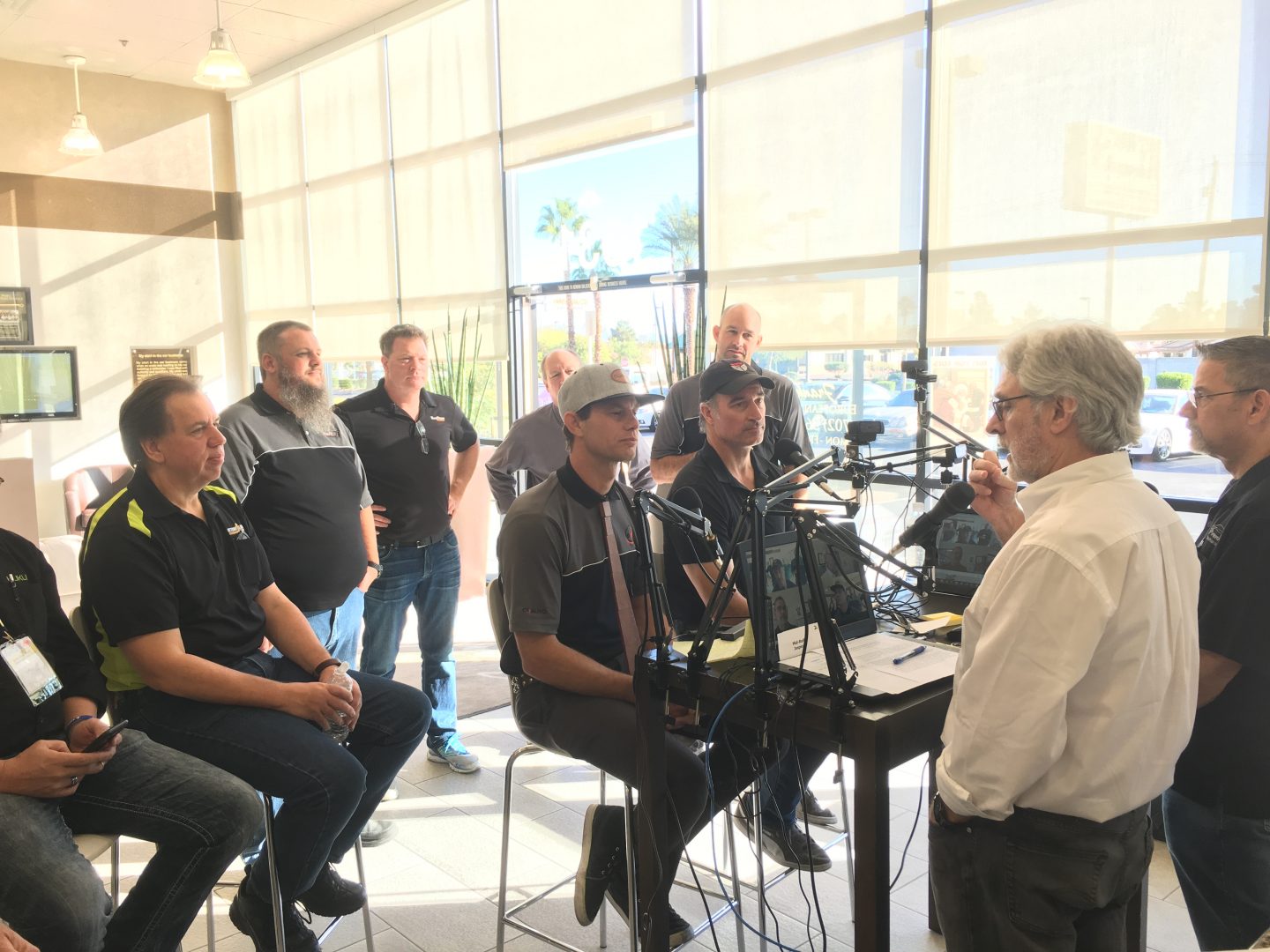 Photo courtesy of Shari Pheasant
He has 15 team members and is partnered with his wife Deborah. From his first immersion, in the business, pumping gas at 15 years old in Orange County New York, to writing service at a Mercedes dealer in Las Vegas Frank Scandura shares his business acumen and offers insights and trends on leadership as a business coach. Frank's previous episodes HERE.
Vinnie Lucido has had his hands in the automotive industry since 1996, starting in High school as a CSR at one of the last 76 Full-Service Gas stations in Reno. He found a passion for helping people through their most prized possessions, their automobile. Vinnie and his brother Anthony partnered together & opened CoAuto in 2014 and have been nothing but success in their new undertaking. Vinnie is ASE certified and has operated in every capacity of the automotive repair field. Throughout his career, he has been a customer service representative, a service writer, a technician, a manager and now an owner. Ultimately, he finds he is happiest when he is in communication with his clients and gets the opportunity to get to know his guests. Vinnie spends his time building relationships and networking and in turn, the shop continues to grow. Listen to Vinnie's previous episodes HERE.
Deb Van Batenburg is the vice president of Automotive Career Development Center [ACDC] and a former repair shop owner with his husband Craig. She and her husband engaged full time in the understanding of the technology used in hybrid and electric cars. Students worldwide attend their comprehensive six-day trading class called 'Up Your Voltage'. Deb also writes human interest ideas, business trends and critical thinking for Auto Inc and AASP magazines. Listen to Deb's previous episodes HERE.
Andy Bizub is a native of Chicago. His first career was 25 years as a commodity trader. He entered the professional auto industry in 2014 by acquiring a failing shop in downtown Chicago that he was a customer of and start a turnaround. At bought his first car at age 19, a 1972 Triumph Spitfire, which was the start of his gas, oil, and automobile obsession. Listen to Andy's previous episodes HERE.
Greg Bunch is the owner of Aspen Auto Clinic, a five-location automotive and service business in Colorado. Greg started his passion for cars at 15 when he began rebuilding a 1966 Volkswagen Bug. Greg has moved from a Volkswagen mechanic to ASE Master Technician, to Management, to starting his shop 18 years ago in his garage, to an award-winning multi-location business.
Greg is currently a board member for the STEM-based charter school call "Automotive Institute of Science & Technology" and on the Advisory board of Ratchet and Wrench Magazine. Greg is also a board member of the Autocare organization and a certified instructor for the Worldpac Training Institute and Carquest Technical Institute. Greg's unwavering passion for the industry has also led him to form a company called Transformers Institute, a coaching and training company dedicated to transforming the automotive industry. Listen to Greg's previous episodes HERE. Transformers Institute HERE.
Bill Nalu is President of Interstate Auto Care in Madison Heights, Michigan and has been in business for 30 years. Bill collaborates with industry professionals, in building today's "high-tech/old-fashioned" customer service system. Bill has been a big contributor to the podcast and he currently serves on several industries and educational advisory councils including AutoValue/Bumper to Bumper, Dorman Industries, and Cardone. Listen to Bill's previous episodes HERE.
Shari Pheasant, the Queen of Horsepower, believes in building people first and uses her own brand of horsepower to drive people from the inside out. She is a dynamic speaker, multi-award-winning business innovator and president of the Reno-Sparks NAPA Elite Business Development Group. Shari owns A Master Mechanic, with her husband Jeff, and transitioned to an "out of the shop owner" in 2014.
Shari has over thirty-five years of business management, team building, project management, operational development, marketing/branding and sales experience building scalable, sustainable models. Her strategies strengthen the value of your company brand, improve relations and motivate your team to bring in greater profits naturally, confidently and with ease. She has worked successfully with small businesses and companies to create thriving, sustainable cultures that build profit and wealth through accountable, responsible actions. Find other episodes that feature Shari HERE.
Vic Tarasik is the Founder and Managing Partner at Shop Owner Coach. A business management consultant to shops across North America that assists shop owners in achieving their dreams through the intentional application of best practices and personal development.
Shop ownership, public speaking, business management, finance, and leadership skills are some talents he acquired as a service professional that made this position perfect for him.
A recipient of Montgomery County TX business of the Year and a congressional commendation are a couple of achievements Vic is proud of.
Vic took an interest in all things mechanical at a young age. He worked on a variety of vehicles for friends and family. His interests grew into racing at local drag strips driving his 55 Chevy, which he still owns.
In 1986, he returned to his roots and launched Vic's Precision Automotive from his two-car garage. The heart of Vic's Precision Automotive was galvanized for Vic as a boy; he watched his single mom struggle with service providers over the years. When he opened his shop, he was determined to make it a place where female customers felt comfortable. Listen to Vic's previous episodes HERE.
Jimmy Lea is the Regional Sales Director at Kukui Corporation. Kukui enables success. The Kukui All in One Success Platform® empowers Independent automotive shops with quantitative data showing their return on investment, the number of new clients based on their POS system, statistics revealing their customer retention rate, and areas to improve their business through the tracking of phone calls, appointment forms, digital inspection results, and feedback from customer reviews.
Key Talking Points:
Understanding the client experience. This allows you to walk into a new shop and have a clean slate & an unbiased perspective of what the client is experiencing. Its too hard to analyze your own tornado, as your in it. It's much easier to see issues with other shops from an outsiders perspective.
Gaining a new perspective into your own shop by visualizing & feeling what other shops are doing then noticing where you can Improve your space. The end result may be taking some of those good ideas and implementing them in your own shop. I do not consider this stealing as if we better our services then our industry as a whole will be lifted.
Establishing relationships with other shop owners. No one understands a shop owner like another shop owner. Visiting other shops allows you to converse with the owners and staff about what's working and what's not working. In the Independent automotive industry its all to common to keep things to ourselves and not share with other shop owners. Sharing our struggles and triumphs can be very helpful and positive to our fellow shop owners and our industry as a whole.
Learned not to work on pre-1995 and older vehicles
Reach out when you visit a city and tour a great shop.
You will find ideas to compare what you are doing.
Willing to share your ideas and success will help elevate the entire industry.
Share facility ideas. Both can learn.
Ask questions to find out why 'things' are what they are.
Work hard to build the comfort level of your clients. Vinnie Lucido.
R & D: Rip off and Duplicate and make ideas your own.
When you are in your tornado you cannot see what is wrong or analyze an issue because you are in it too deep. It may take a visit from another shop owner to ask a question to get you to re-think what you are doing.
Start locally. Call up a friend across town.
When you travel to look up a top shop and call to get an appointment to visit.
Use social media to search for or request a shop tour in a city you are going to be in.
Shop tours help build your network.
Twenty groups by rule do shop tours and benefit their business through this learning mode.
Be honored if you get asked to offer your shop for a tour.
On shop tours:Andy learned a lot about intercommunication among your team.
Vinnie looks for what makes shops unique.
Frank says: Don't be afraid to make a decision and don't let analysis paralysis cloud action.
Greg Bunch: Visited a shop in Ireland. Challenges on tariffs to buy equipment. They use forklift type lifts. No waiting room. They have a four-year program for technicians with six months doing apprenticing. The real diag guys run around in their vans. There is a higher respect for technicians and the industry in Europe better than the US.
Shari hears the excuse, 'It's different here' (overused)
Deb says that if your webpage and physical presence do not match you will get a big disconnect with your brand.
Jimmie Lea says that 'curb' appeal is critical.There is no tech shortage at shops that are involved in education either high school or post-secondary.
Vic recommends that you listen to everyone while you are in the shop. Listen to the Advisors, Technicians, and all the staff. They see a lot more than we think and might have valuable ideas we might not have considered.
When on a shop tour ask a lot of questions to the entire team and share with the owner.
Resources:
Books Page HERE
Leave me an honest review on iTunes. Your ratings and reviews really help and I read each one of them.
Facebook Twitter Linked In Email
The Town Hall Academy is supported by:
Jasper Engines & Transmissions. When a car's engine or transmission fails, it's

not the end of the road. A remanufactured drivetrain product from Jasper Engines & Transmissions will give your car a new lease on life. JASPER has over 2000 Associates, three manufacturing facilities, two distribution centers, and 45 branch offices across the country. They're all working to produce, transport and deliver the perfect product. That's what they do best… keep customers happy. Visit jasperengines.com
RepairPal. Many of our industry's high-quality shops have gone through an evaluation with an independent automotive team to ensure their techs are trained, they use the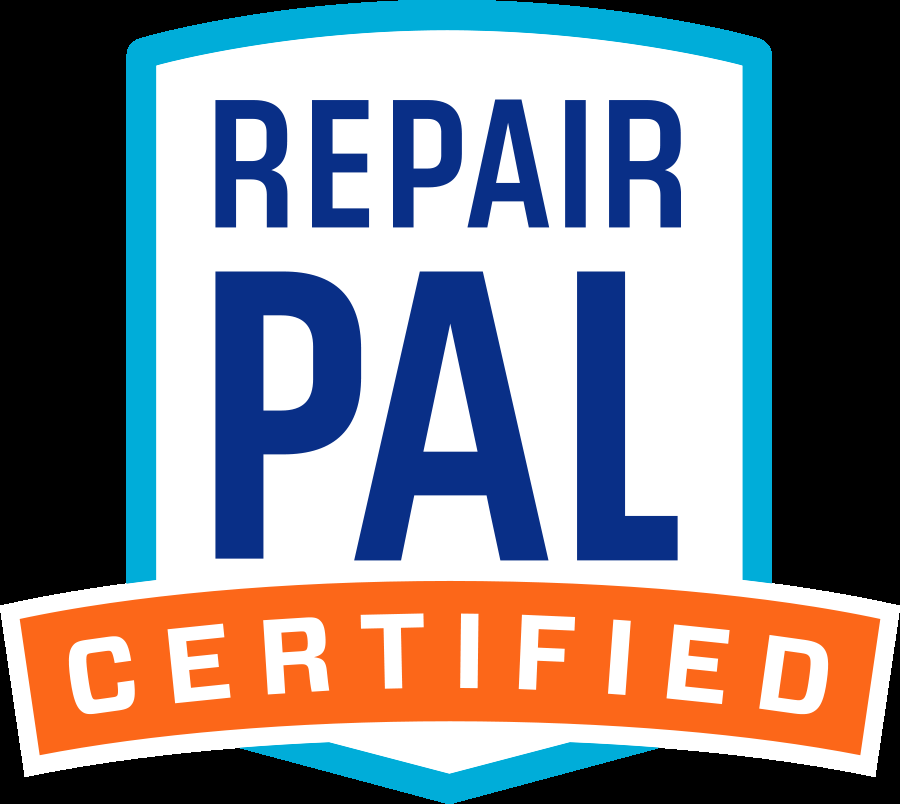 right tools, and their customers are happy. In fact, over 2,200 repair shops have met these requirements, have become RepairPal Certified and are getting new customers every month.
Why has the number of RepairPal Certified shops grown so much? These shops are proud to have passed the certification and value the new customers they're getting, both from the 5 million monthly visitors to RepairPal.com and their partnerships with CarMax and USAA. Certified shops can cancel at any time, so RepairPal works hard to produce value for them. Learn more at repairpal.com/shops to learn more.