Archive for December 2018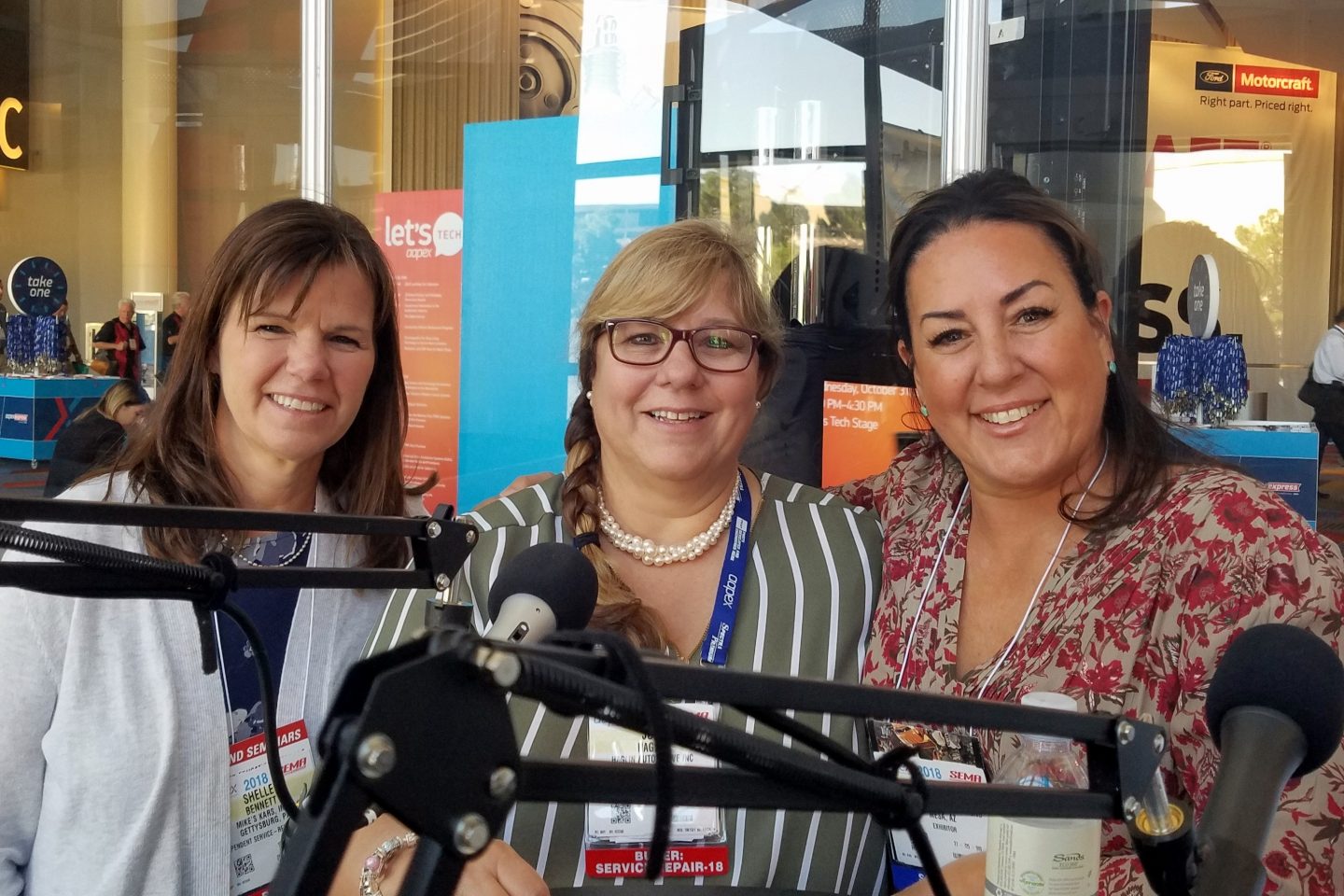 Shop Talk 7 -Leading Ladies
Judi Haglin, from Haglin Automotive, Boulder CO, Shelle Bennett, from Mike's Kars in Gettysburg, PA and Kelli Weatherby from Accurate Automotive in Mesa, AZ.
These three ladies are members of an ATI twenty group that is called Leading Ladies. They are proud of their numbers. They are the top twenty group in performance within the ATI program. How is that for 'strength in numbers'.
We had a really relaxed and wide open chat in the AAPEX18 Studio where we touched on the disciplines they have in their 20 group, what they believe is the secret to a successful business, finding your humility will change your world, and why the fear of sharing hold businesses back. There is plenty more especially the talk on the secret sauce.
Listen and view episode notes