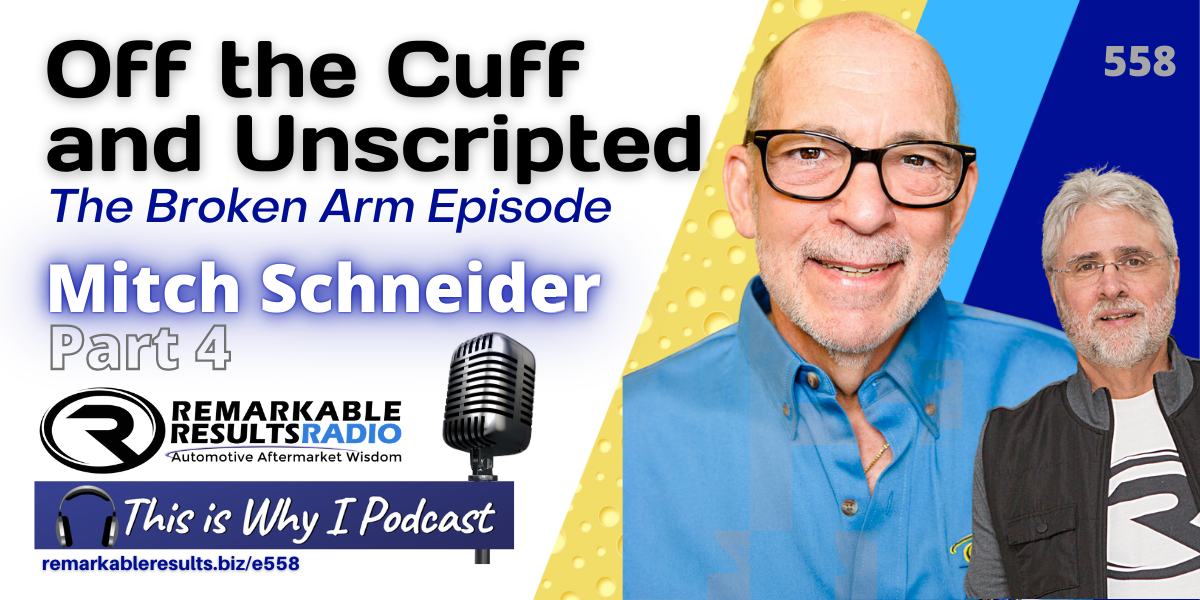 Unscripted – Mitch Schneider – The Broken Arm Episode [RR 558]
My fourth episode with industry icon Mitch Schneider. I'm calling it the "Broken Arm Episode." Hear all about it in this episode. Mitch brought his unmistakable wit and charm to this interview as we turned on the recorder and just let it flow. No intended agenda so this is pure and raw podcasting at it's best.
The video was also recorded. You can see it on my Youtube Channel or on the website on the show notes page at remarkableresults.biz/e558. You get a chance to see a behind the scenes of a podcast recording session.
Every time I can have a chat with Mitch Scheider I feel honored and as you'll hear, like two old shoes, worn-in, comfortable, and coveted. You never want to get rid of 'em.
If you've read Mitch for decades in our aftermarket press, In fact, he is still writing, this is like a live article on many topics, We talk about his book Misfire, wisdom on learning, the power of reading and his perspective on the tech shortage and much more.
Listen and view episode notes