Archive for December 2020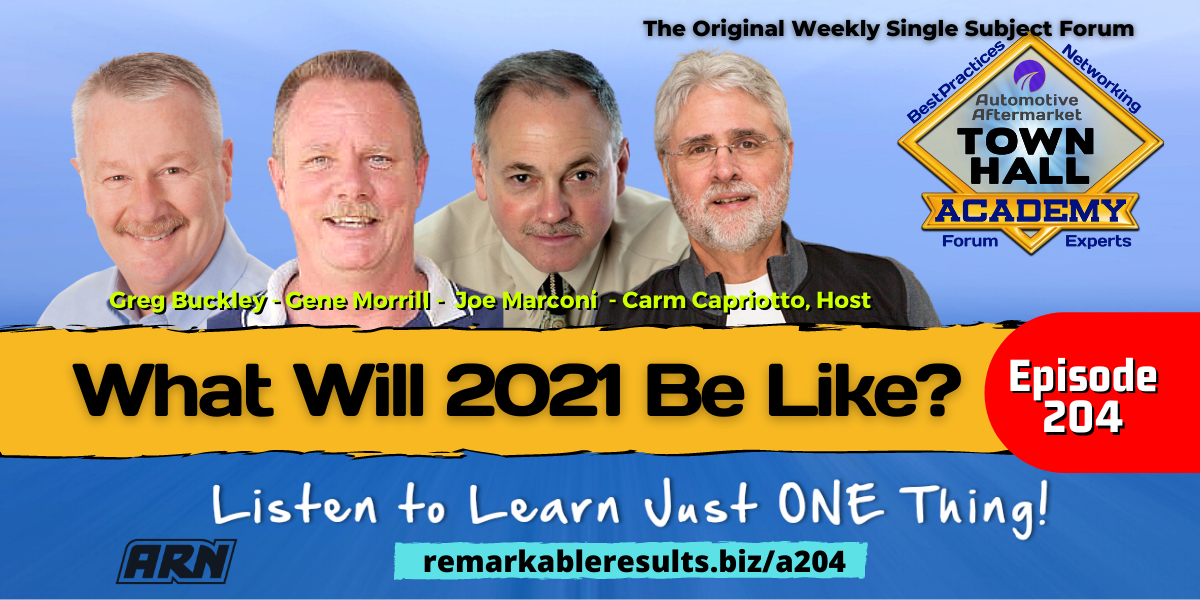 THA 204 What will 2021 Bring?
Welcome to the 204th episode of the Town Hall Academy as 2020 is ending and 2021 takes over. Covid-19 continues its wrath and still a huge part in our daily lives. Most important is to move forward with the anticipation and excitement of a new year.
So let's talk about it. I'm with Gene Morrill owner of Certified Automotive in Glendora, CA, Greg Buckley CEO of Buckley Personalized Auto Care in Wilmington, DE and Joe Marconi from Osceola Garage, Baldwin Place, NY.
2021 will continue to be a year of transition. It won't be easy. The panel talks about moving the couch, reviewing your fundamentals and believes it's not over yet. If ever a time to be proactive not is it. We still have a lot of unknowns so pay attention to everything because there are many unknowns. The panel did an excellent job assessing their approach to the new year.
The key talking points from this episode are already done for you on the show notes page at remarkableresults.biz/a204.
Listen and view episode notes