Archive for February 2021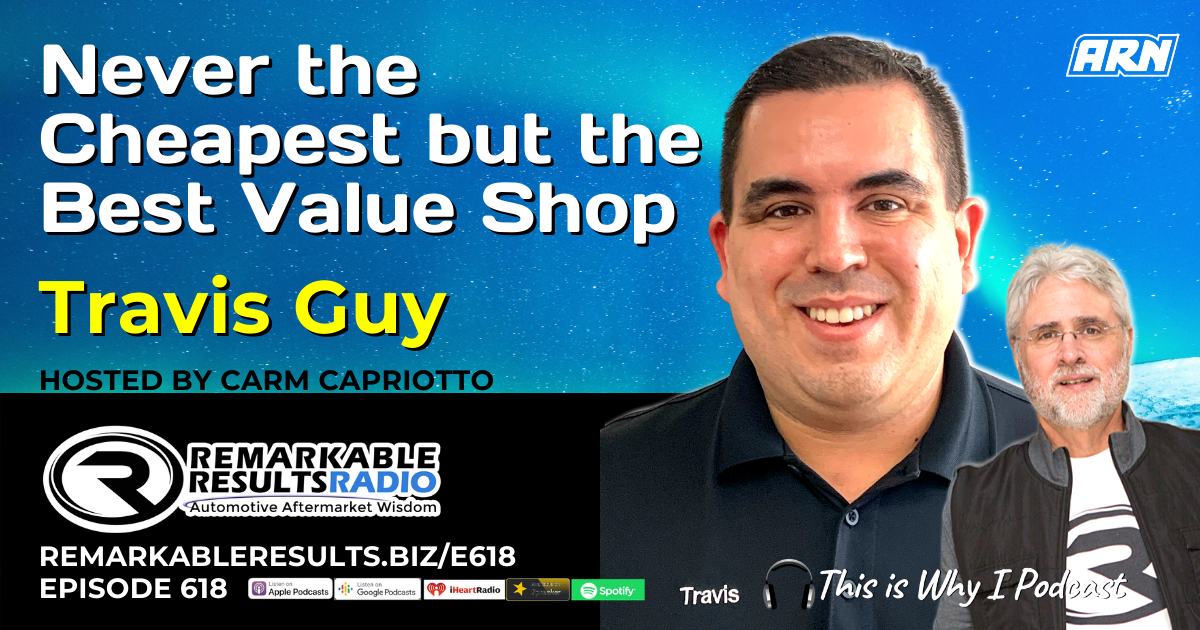 Never the Cheapest but the Best Value Shop – Travis Guy [RR 618]
Welcome to the 618th episode of Remarkable Results Radio.
In keeping with my goal to showcase our young owners and their rise to ownership, you'll love this story as my Guest Travis Guy came into the family business via the hospitality industry. Specifically Disney. Do you think he may have learned a lot about how to embrace a customer? A fun and transparent interview with Travis, He says he sees the flaws we have as an industry and tells it straight about being paid for our worth and value.
Travis Guy hails from Yourba Linda Auto Service, Placentia, CA along with his brother Tim, and Dad Danny makes up the family business. He gives you a refreshing take on the state of our industry from a young owner's perspective. We can learn a few things from Travis.
The key talking points for this episode with Travis resides at remarkablersults.biz/e618.
Thanks for being here in the front row of life in the automotive service business.
Listen and view episode notes