Search results for: "Ryan Clo"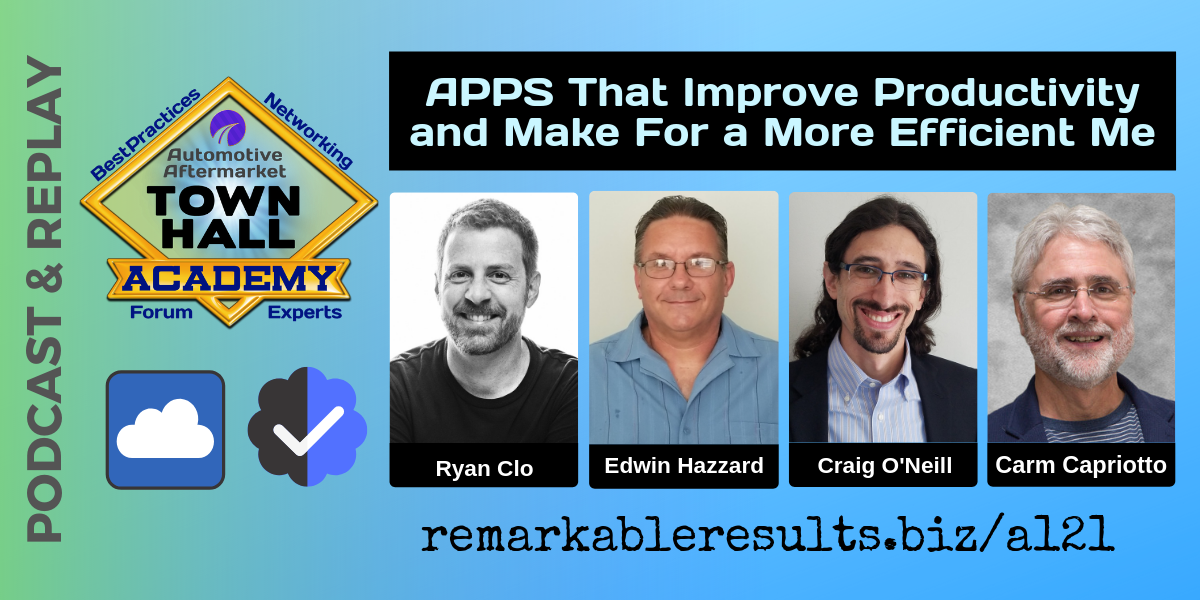 APPs That Improve Productivity and Make for a More Efficient You
Our desktops and smart devices give us tools to make us more efficient at what we do, they are not for everyone and some are just not right for how you operate. There are thousands of apps that do just about anything. In this episode, you'll discover what apps work for others and learn about some that may be just the right discipline for a more efficient you.
The panel includes Ryan Clo owner of Dubwerx, in Cincinnati, OH, Edwin Hazzard, mobile diagnostic tech, automotive instructor and currently, a contributing writer for Motor Age magazine and Craig O'Neill with an integrator and trainer for Autotext.me.
Listen and view episode notes