Search results for: "barney"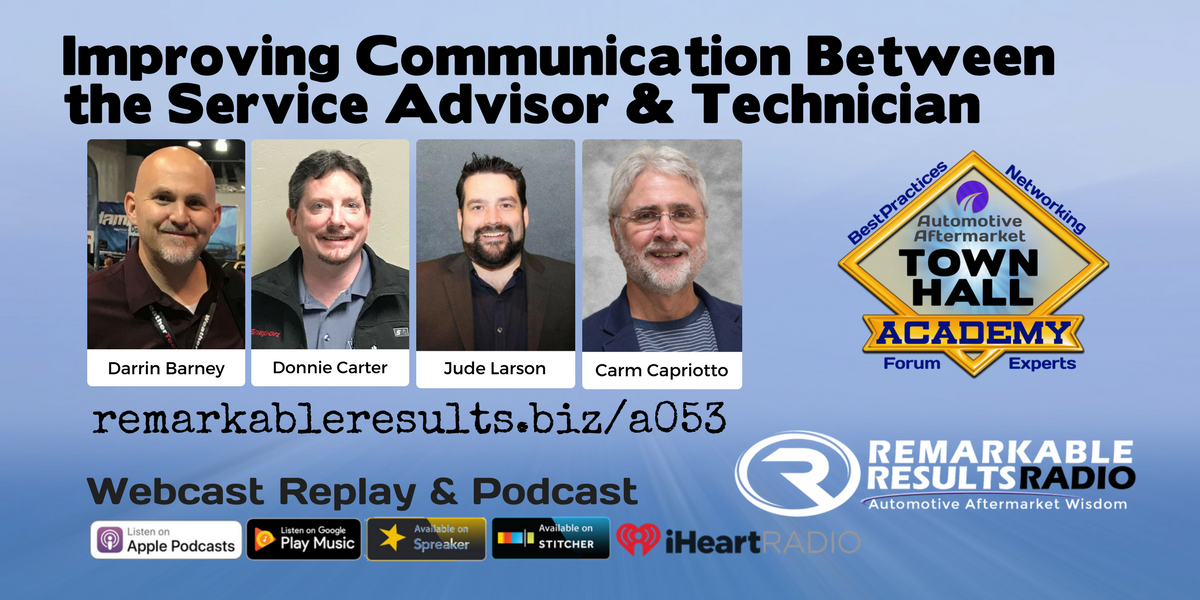 Many Problems Are Found in A Lack Of Communications; Therefore Good Communications Can Prevent Come Backs.
Improving Communications Between the Service Adviser and Technician with Jude Larson from Valley Repair in Tenino, WA and also with JML Real Solutions, also Darrin Barney, Owner of Barney Brothers Off Road in Grand Junction, CO and Donnie Carter, Service Manager at Little Wolf Automotive in Waupaca, WI.
Communication is an important tenant in any service business. It is up to the service advisor to bring the 'novel' to the technician. Listen hard to the customer and write down the details of their issue or concern.
Technicians results are dependent on getting a good path to follow. Give them a great opportunity to succeed with clear in-depth information. Techs need to do their part and provide clear information back to the service advisor to support the recommendations they are going to provide as a value to the customer.
Listen and view episode notes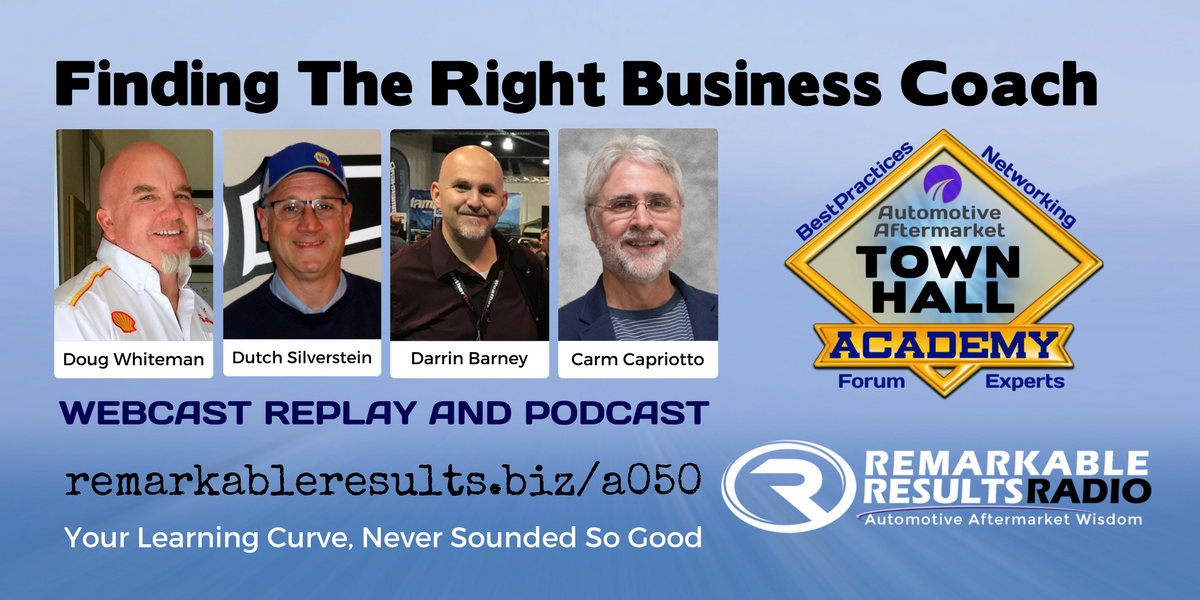 Finding The Right Business Coach.
A strong group of successful service professionals credits a business coach or consultant for their success. This Academy panel is in agreement on the steps you must weigh when considering hiring a business coach or consultant.
Be prepared to put your pride on the shelf and learn how to grow your business to new heights. Let the coach Identify your problems with profit, productivity, training, marketing, pricing labor and parts among others.
Your coach will teach you how to identify your problems and show you ways to fix it yourself. Business coaches/consultants help business owners develop skills to become reliant on their own. You will also be held accountable for your goals and production.
Listen and view episode notes