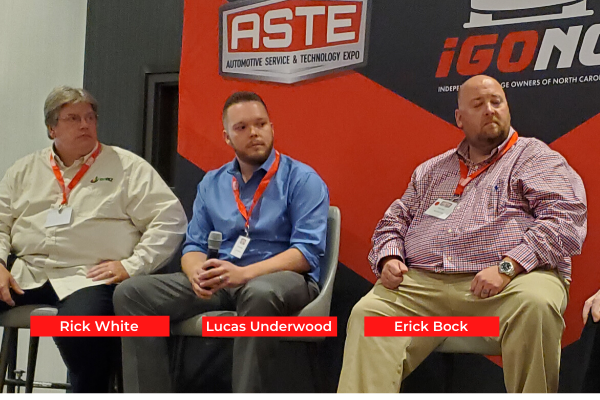 ASTE: Technician Pay, Retention, and Benefits
This episode is packed with great gems of wisdom and gives you a bird's eye view not only on some great benefits and pay ideas, but as we all must understand it starts with having an enduring business culture. All the pay in the world doesn't trump an acidic culture.
I'm with Lucas Underwood an Automotive diagnostic specialist, he owns L & N Performance Auto Repair, Erick Bock owner of Bock Auto, and Rick White, President and Lead Coach for 180BIZ, an auto repair shop training and business coaching company.
Building a business focuses on the team you have and how to treat it like a family! We also tackled the creative benefits that entice and motivate employees more. And learn what are the most important tactics to attract and keep technicians?
Listen and view episode notes