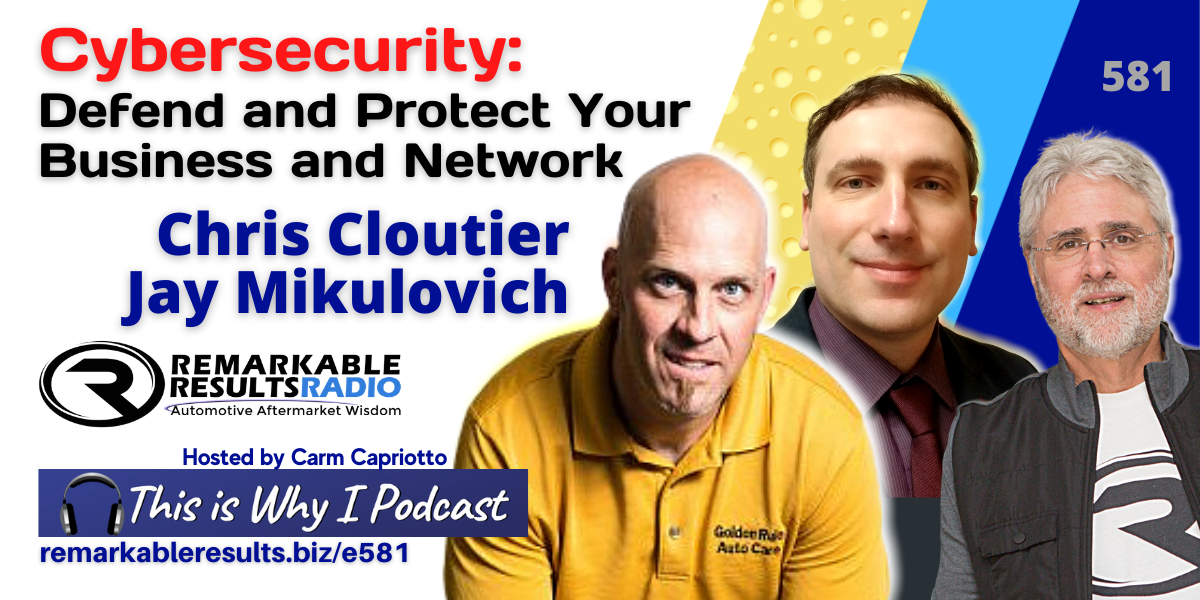 Cybersecurity: First Line of Defense for your Business – RR 581
Chris Cloutier has brought his wisdom and insights to the podcast over the years. // he and his brother own Golden Rule Auto Care and is CEO of Autotext.me. Jay Mikulovich is the founder and CEO of Revival Technology LLC. We will be traversing the world of cybersecurity.
As we all know, cybersecurity is the defense and protection of your computers, mobile devices, or any electronic gadgets connected to the internet against any form of malicious software and hackers. You may be saying why me, Carm. I don't need to care about this.
Many say differently. You've got to take a proactive position to minimize threats that loom to affect computer systems. Learn from this episode, the best practices needed to protect your business from threats that include ransomware, viruses, and malware.
Don't ignore this. We tend to overlook securing our network and systems with the attitude that it will not happen to me. Find the key talking points at remarkableresults.biz/e581
Listen and view episode notes