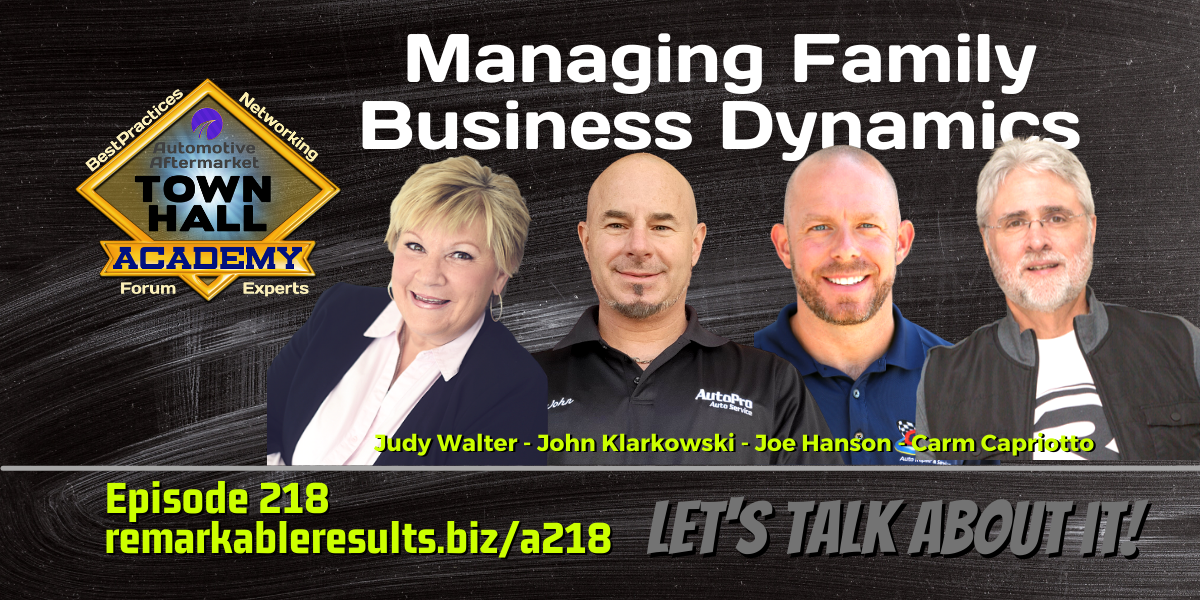 Managing Family Business Dynamics [THA 218]
Too often we are subject to the stereotypes associated with family working in business together…favoritism, entitlement, a cloudy culture. But with a clearly defined role, you can actually celebrate having family involved and enjoy watching your business flourish. My panel shares their wisdom on walking the fine line integrating family into your business.
The panel: Judy Walter, Zimmerman's Automotive, Mechanicsburg, PA
John Klarkowski, AutoPro Auto Service, Brooklyn Park, MN
Joe Hanson, Gordies Garage, Roseville, MI.
Find the key talking points at remarkableresults.biz/a218
Listen and view episode notes