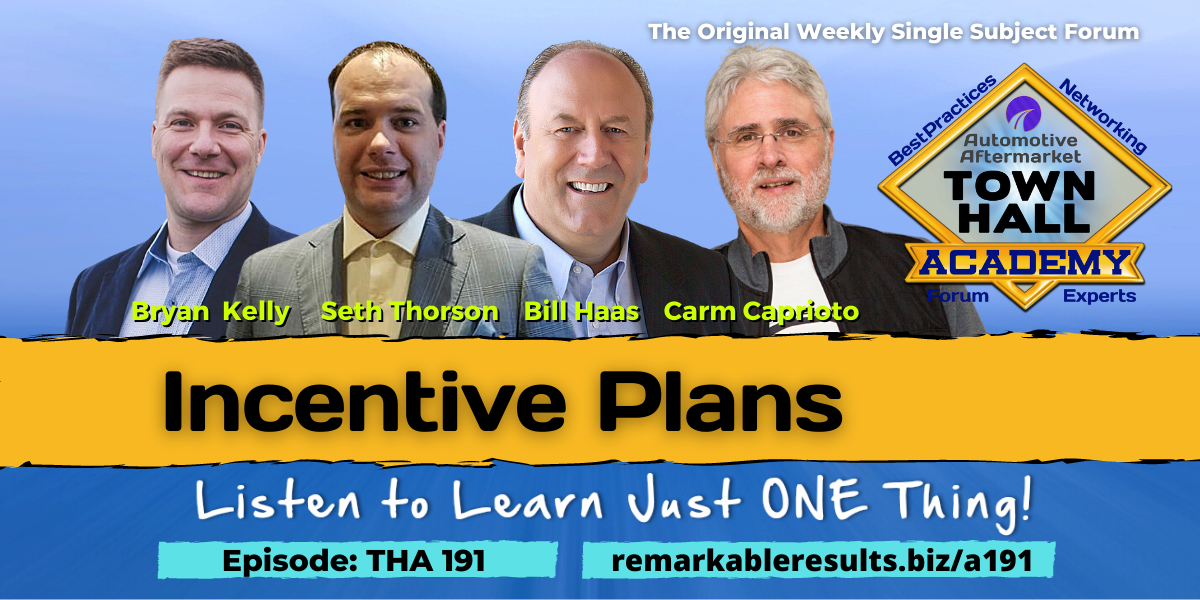 Incentive Pay – THA 191
We are talking about Incentive Pay. You will conclude from this episode that there is no silver bullet to this answer. There are a lot of moving parts to create compensation plans unique to your business culture for the results you, your employee, and team need to have to best serve your customer and to create financial rewards.
I invited a great panel to discuss incentive pay: // Seth Thorson, from EuroTech Auto Service, based in New Brighton, MN and also the owner of LMV Bavarian a BMW tech support company. Bryan Kelley is here from Valley Auto Electric, Covington, WA, Active and chairman of ASA Northwest and Bill Haas, Haas Performance Consulting, and Business Manager of NACAT, the North American Automotive Teachers
The detailed key talking points can be found at remarkableresults.biz/a191 along with Bryan's chart on 23 motivators of people. Remember you can use them to help create your own plan or meeting agenda.
Listen and view episode notes