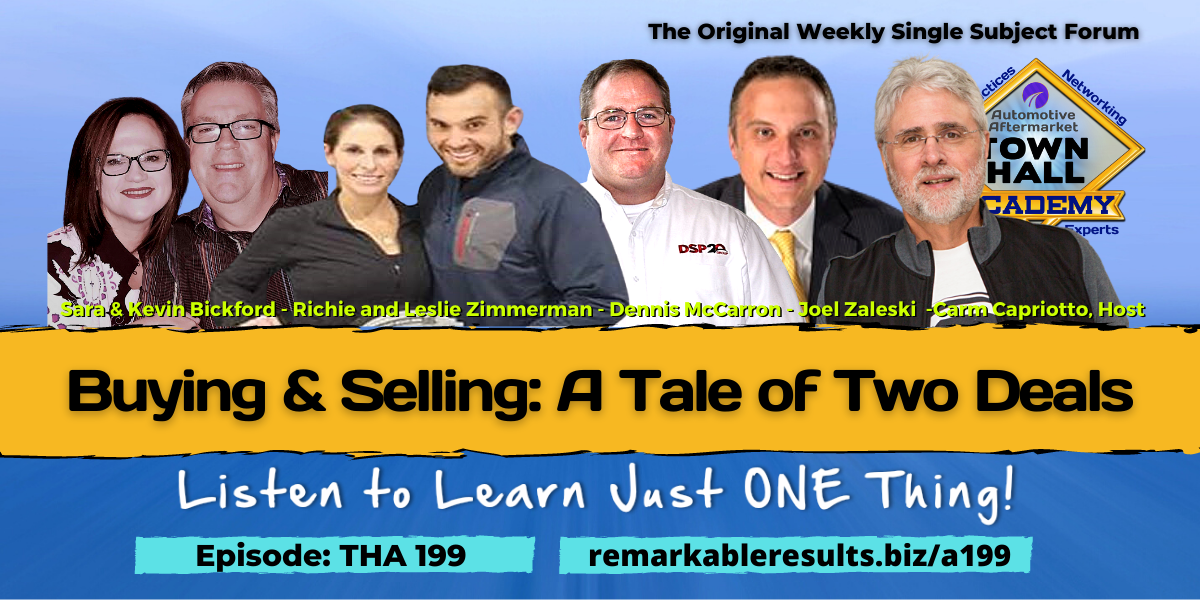 Buying and Selling – A Tale of Two Deals [THA 199]
An episode that showcases a sale and an acquisition and the story behind these aftermarket transactions from two couples who each had a great opportunity.
Kevin and Sarah Bickford bought the Fox River Tire & Auto, Richie and Leslie Zimmerman owned and sold 3 Shops to a big box brand. The reasons and method of these two transactions will help you realize how these opportunities take an immense amount of work and maybe some luck.
The key talking points from this episode, they are already done for you. Go to the show page at remarkableresults.biz/a199.
Listen and view episode notes