Women Shop Owners Round Table [CC 087]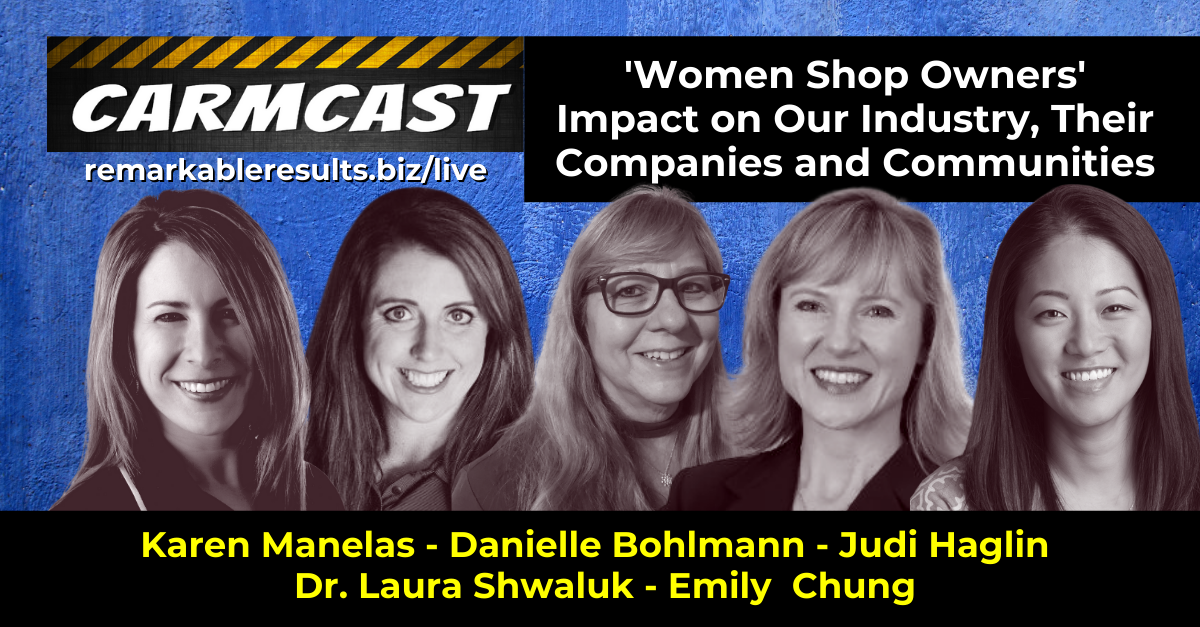 In honor of March's Women History Month, I assembled a panel of lady shop owners to discuss the women's role in the aftermarket. The ladies brought some wide-ranging perspectives and I loved the trajectory of this discussion. No matter your position or gender in our beloved aftermarket give this episode your due. The ladies were on fire.
The Panel:
Emily Chung, AutoNiche, Markam, Ontario
A licensed Automotive Service Technician
Teaches in the Automotive Business School of Canada at Georgian College
Degree in Psychology and Business
Dr. Laura Shwaluk, The Auto Shop, Plano, TX
Bachelor of Science in the field of Cellular, Molecular, and Microbial Biology and a doctorate in Chiropractic with certificates in neurology, applied kinesiology, nutrition, and functional endocrinology. She practiced wellness and functional medicine in Texas for 20 years and is the author of three books.
Karen Manelas,(Man-El-IS) Auto Care Plus, NH
Hold a Bachelor of Science degree in Electrical Engineering.
Works with her Husband since 2004. Now with 7 locations
Judi Haglin, Haglin Automotive, Boulder, CO
In business with husband Dana
An ATI Coach and leader of the Leading Ladies 20 Group
Danielle Bohlmann, HWY 7 Service Center, Newell, IA
Creating work-life harmony with husband Brett
Spending more time away from the business lately
Contributed to three podcasts
Link to the 'BOOKS' page, highlighting all books discussed in the podcast library HERE. Leaders are readers.
Listen for free on Apple Podcasts, Google Podcasts, Spreaker, iHeart Radio, Spotify, Podchaser, and many more. Mobile Listening APP's HERE
Find every podcast episode HERE.
Every episode is segmented by Series HERE.
Key Word Search HERE.
Be socially involved and in touch with the show:
Facebook Twitter Linked In Email
Join the Ecosystem – Subscribe to the INSIDER NEWSLETTER HERE.

Are you seeing auto shops in your area get hundreds of 5-star Google reviews and are you feeling left behind because your shop only has a few?
Hey look, Broadly is your answer to getting more online reviews. With more reviews, your business will rank higher in search results — and that means more customers coming into your shop every day.
Broadly helps you automatically request reviews so that your customers can promote your business with just one click.
When you immediately ask for a review after service, when the experience is still fresh in their mind, // you're more likely to get a 5-star positive review.
Plus, asking for feedback makes your customer feel valued and more connected to your business. Isn't that what you want a connected customer? See how Broadly can help grow your auto shop. Visit www.getbroadly.com/carm to learn more.