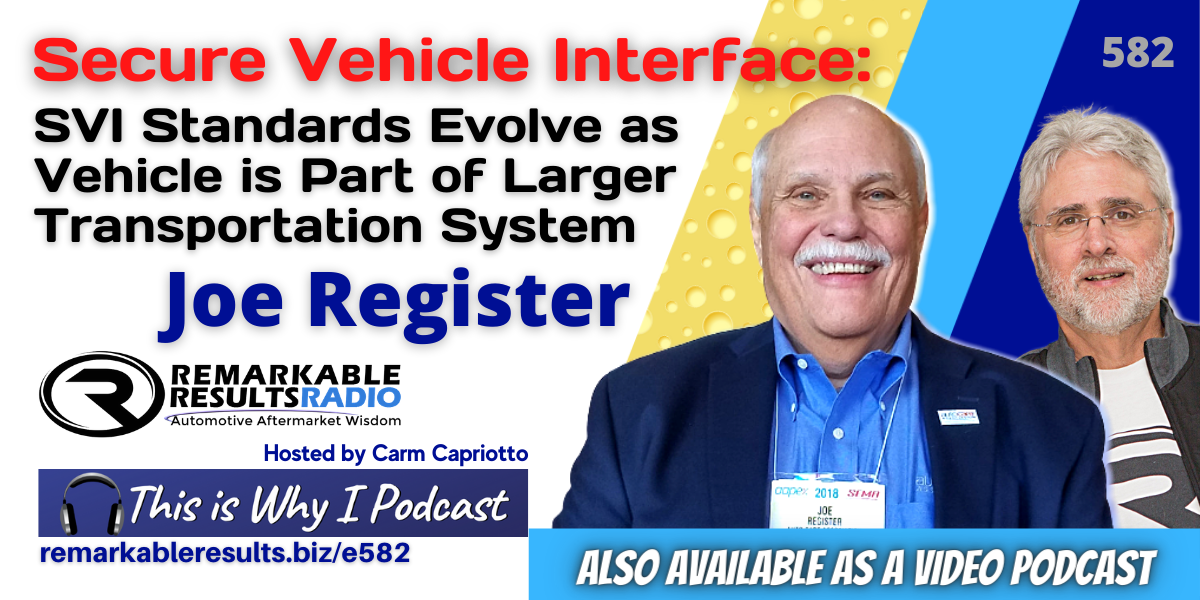 Secure Vehicle Interface – Standards Evolve as the Vehicle is Part of a Larger Transportation System – Joe Register [RR 582]
We are talking about Secure Vehicle Interface or SVI. We can't get enough information on the plethora of technology that is happening at an enormous rate. My guest is Joe Register the Vice-President Emerging Technologies at the AutoCare Association. I love talking to Joe and we've done episodes in the past with big uptakes on technology. Joe also brought slides with him so we have the video on our youtube channel and on the show page on the website.
Joe Register has over 40 years of experience delivering progressive system solutions to companies in every channel of the Automotive Aftermarket. This is our third interview and we are also doing an ADAS update look for that soon. I love listening to Joe as he is so well connected through his work in helping to create tech and interface standards with ISO (International Organization for Standards) and SAE (Society of Automotive Engineers).
Find the show notes at https://remarkableresults.biz/e582.
Listen and view episode notes