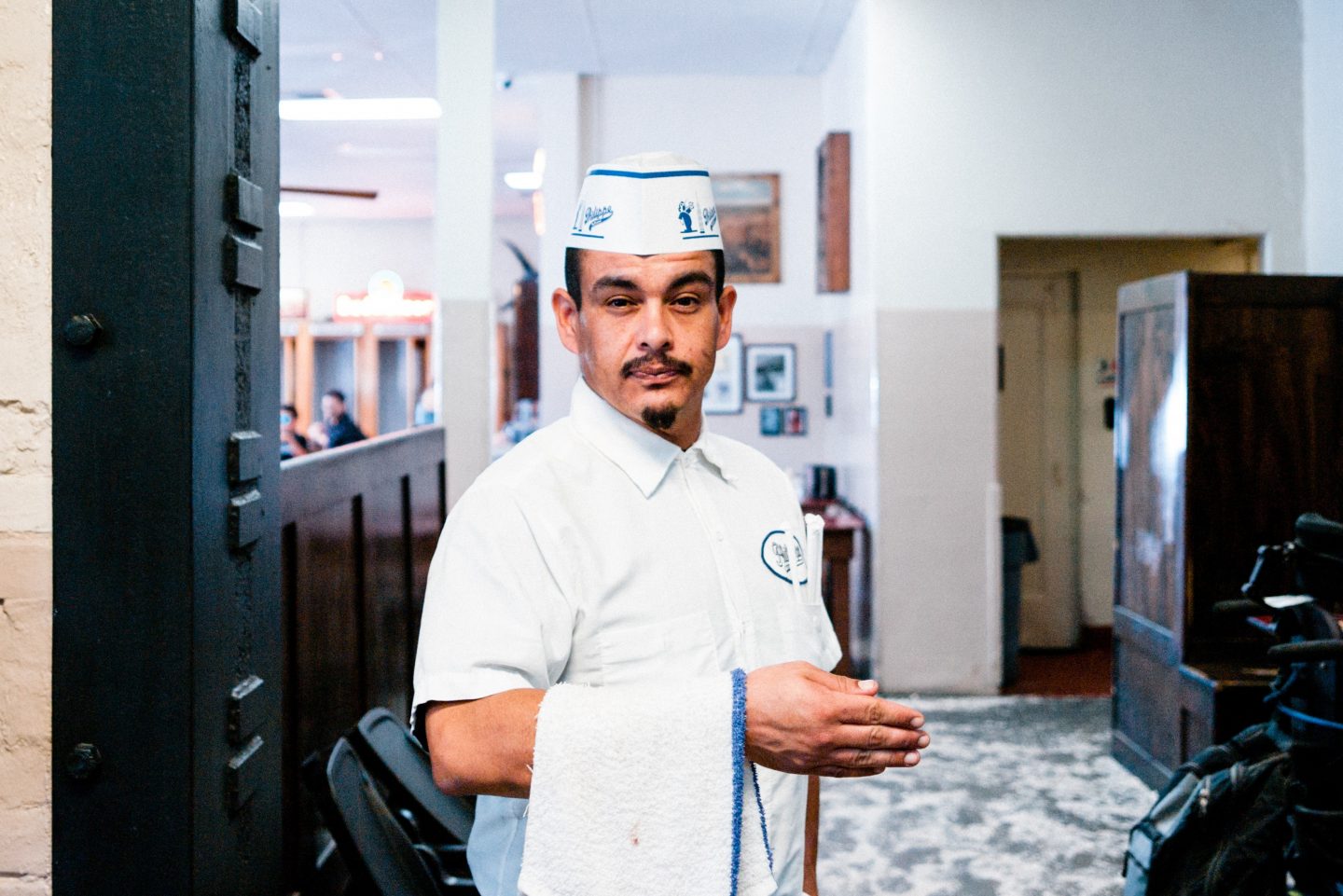 I have completed over 400 interviews with aftermarket professionals and there have been a few common threads I have been hearing as of late, they include:
Getting paid for what you do.
Letting ethics and integrity drive your business culture.
Using quality parts.
Paying attention to your numbers and measuring your KPI's. (Key Performance Indicators)
Being a forever student and training for every team member.
Loving your customer and building a trusted relationship.
Having a Quality Control process.
While there are many more, specifically these stand out most often. All of these business principles are tied together and go hand in hand; the only thing missing is the customer. Without customers, you stand frozen. The customer is the spark for your business engine.
Next to our people our customer is the fuel for a successful business. How do we make them loyal ambassadors of our brand? We need to create an exceptional customer experience. Not average, exceptional.
Have you ever heard people talk about a service experience that met their expectations? Probably not. You only hear about bad experiences or exceptional ones, and average is just average. However, have a bad experience and you tell your friends. Have an exceptional experience and you tell your friends!
How do we create exceptional customer experiences that your customer will talk about, that are so rare that people can not wait to share? You must purposely create the behavior inside your company. Let's call it 'Concierge Service'.
Have you ever experienced concierge service? When we travel and stay at a five-star hotel or resort we can go to the concierge desk at our hotel to get just about any information or obtain any service. You feel important and special working with a concierge because they want to please you and help you in any way possible.
How hard would that experience be to duplicate in your business and create uncompromising customer service? Ask this of your team and your customers, find out:
What does your customer expect from an auto repair facility?
If you, undoubtedly meet those requirements, how do you take it to the next level?
What is the unexpected next level of service you can provide?
What is our customer service vision at the highest level? Think way outside the box.
If we left nothing to chance what would our service look like?
Are we equipped to have an exceptional 'concierge' level of service?
What would woo you?
What did you learn from your survey? How can you offer additional services that will truly wow your customer?
Service advisor trainer Jeremy O'Neal says, "True concierge service is a not a company policy, it is a code of conduct that everyone in the company adopts." It anticipates the need of your customer before they ask for it and offers a higher level of convenience.
Our time-bound world appreciates what service people do for them, yet no matter what 'extra' you do, if the repair is not done properly you lose all respect and credibility. That is why shops implement a concierge level of service always have a strong Quality Control process. The QC includes not only a review that the problem was repaired correctly and done right, but floor mats removed, smudges totally wiped clean and every detail done right. Consistent QC happens only through a disciplined checklist.
Our goal is to create a more loyal customer by creating the power of differentiation. Todays customers want to feel important. Did your customer input include any of these items?
Clean Loaner Cars.
Uber/Lyft options.
The cleanest bathrooms on the planet with all the amenities.
Proper magazines in the waiting area. Clean and dust free furniture and counters.
Fresh (Keurig) coffee, cold water or tea.
A bottle of water in the council when they pick up their car.
Their car backed into the completed area, so they only have to drive forward when they leave.
Washed vehicle.
Vacuum vehicle.
Ride home or ride to work.
Option for pick-up and delivery of the vehicle.
A box of brownies five days after the repair.
Repair always completed on time.
Implement a 'One Free Thing' that may include a light out or a door squeak or fluid top off.
Free Wi-Fi
I want to feel that the safety and reliability of my vehicle is their number one goal.
I am sure you have many more options to add to this list.  Every step of the way serving your customer is done on purpose. And when the customer is taken care of at this level they will know it because it does not exist in any other service repair facility. These special amenities create an exceptional experience that will make you stand out, but consistency will rule.
Whichever concierge elements you implement, never stop or minimize its value to the customer. Every customer gets this treatment. They will come to expect it and that is a good thing. Remember loyalty is tough to earn and easy to lose and building a strong referral network comes from customer advocates who have had exceptional service.
Discuss the concept of concierge service at your next team meeting. Ask for stories of exceptional service. Challenge the team to think about creating an exceptional customer experience that will set you off as a differentiator in the market. You will discover a lot about your team. You also need to talk to your customer, ask them to tell you their most memorable customer service experience. You will learn a lot. Do not rush to implement all your concierge elements until each is totally understood by your team and implemented to perfection.
Additional advice on the power of exceptional concierge service is available on the Town Hall Academy podcasts. Listen to Academy Episode #8.  You will get plenty of ideas on how to create and implement true differentiated service.
Pablo Picasso said, "Good artists borrow, great artists steal". Take some great ideas from this article or the podcast and make them your own.
Carm Capriotto
Podcast Host/Producer
Remarkable Results Radio Podcast, Town Hall Academy & For The Record