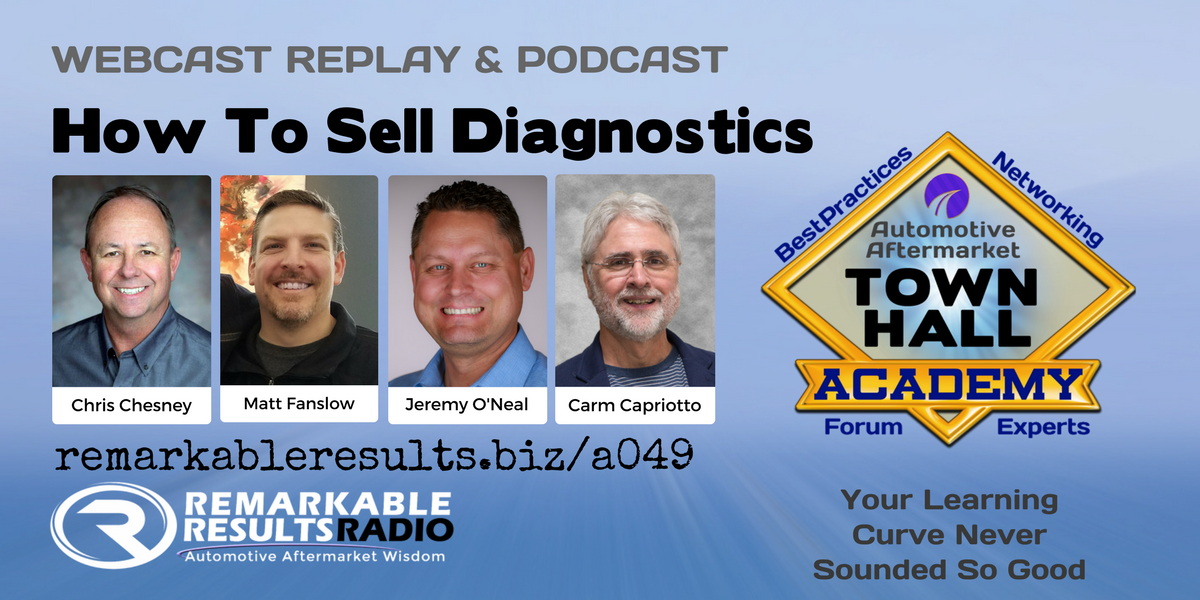 How To Sell Diagnostics at a Profit?
This is not an easy question to answer. Service professionals must be paid for their expertise because the cost of doing diagnostics is the most expensive service you have in your building.
It is time to move from diagnostics to testing and analyzing. Every shop needs to build a premium product around testing and analyzing. You need to be known as the 'we can fix anything right the first time shop'. Your motto: "We have the best technicians." Your shops testing and analyzing skills is the premium product you sell and are known for in your marketplace. No need to go anywhere else. We do the research, test, analyze and discover what is wrong. We present the solution then you decide.
Marketing this premium product requires a strong testing/analyzing process that both the service advisor and technician are totally in agreement with. The benefits allow the SA to confidently sell testing and analyzing.
The diagnostician knows that the SA will sell the value and benefits to the customer because the process dictates the work to be done. A very strong discussion and powerful take-a-ways that will arrest the black hole in your business of profitable diagnostic time.
Listen and view episode notes