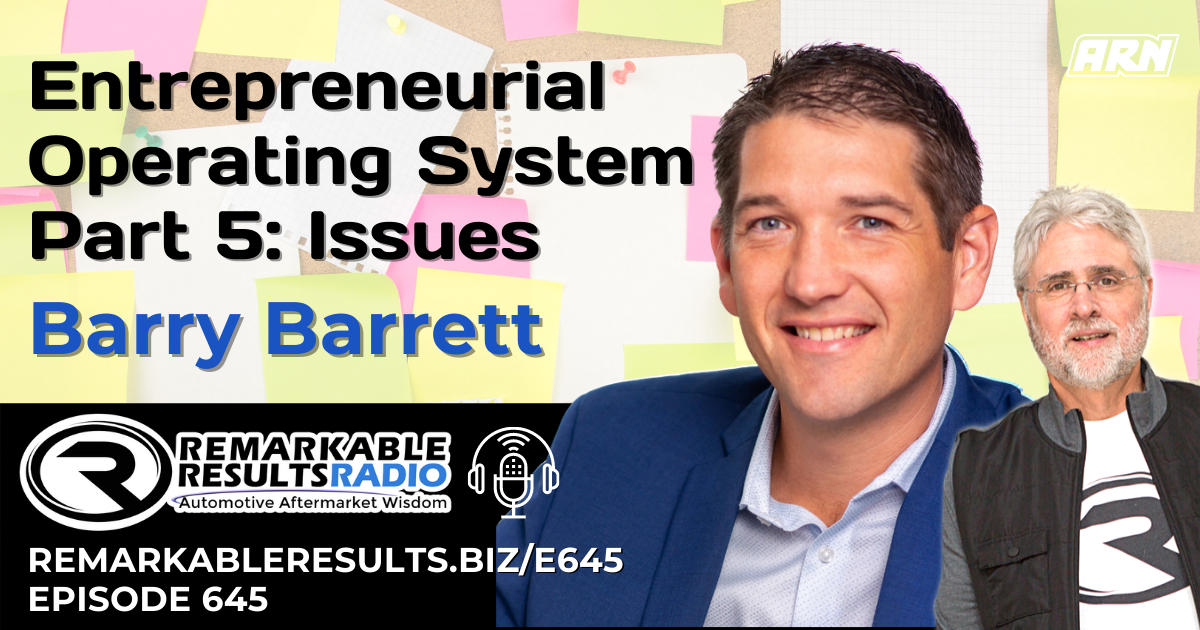 EOS Part 5 Issues with Barry Barrett [RR 645]
We are on 5 of our 7 part series on the Entrepreneurial Operating System with Barry Barrett, a certified EOS implementer. Did you know issues aren't always bad? Sometimes issues can be positive and an opportunity for growth. How many times have "issues" been brought up during team meetings with a discussion that follows but no real solution? In this episode, Barry breaks down how to identify, discuss and solve issues within your business with real-life examples.
You can find Barry's previous episodes on the EOS system on remarkableresults.biz, just search "Barry Barrett" or "EOS" to find them.
Listen and view episode notes