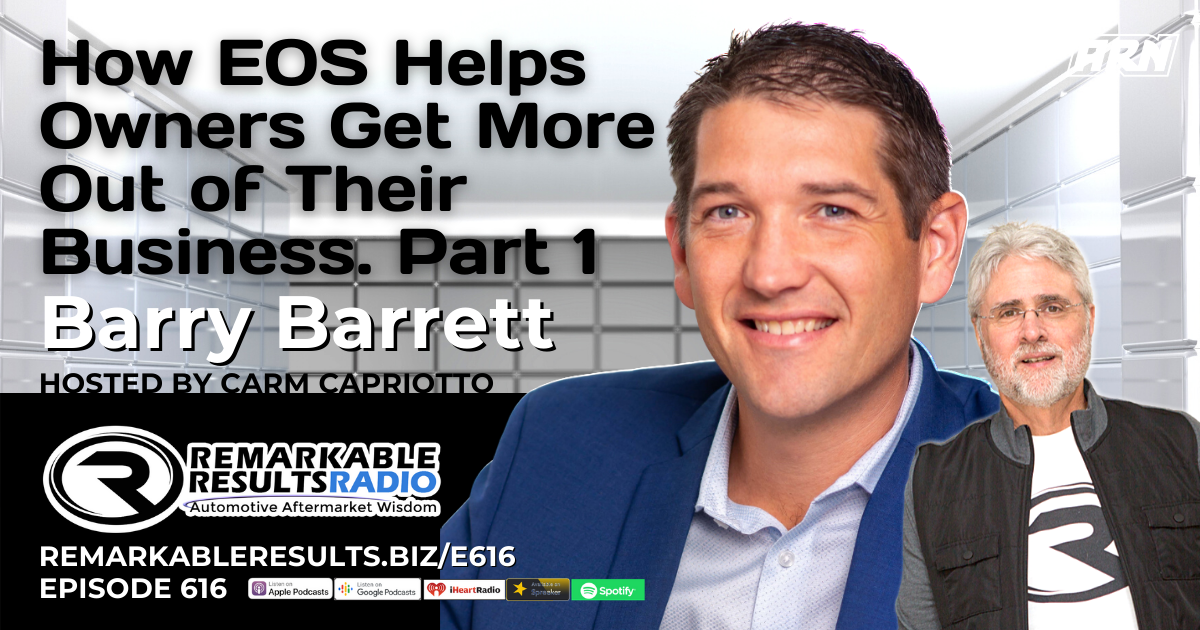 EOS Part 1: How EOS helps Owners Get More Out of Their Business – Barry Barrett [RR 616]
Here is a first in a series with Barry Barrett, a Certified EOS Implementer. Barry talks about how the Entrepreneur Operating System helps entrepreneurs get what they want from their business and to Understand how to make your leaders get on the same page with you and have Traction by helping them become more disciplined and accountable.
This episode is an overview of EOS. Barry and I will bring you seven episodes, released over time to help you better understand the disciplines and power of the Entrepreneurial Operating System or EOS. There are shop owners engaged in EOS and it is having a huge impact on their business.
The key talking points for this episode with Barry reside at remarkablersults.biz/e616.
Thanks for being here in the front row of life in the automotive service business.
Listen and view episode notes