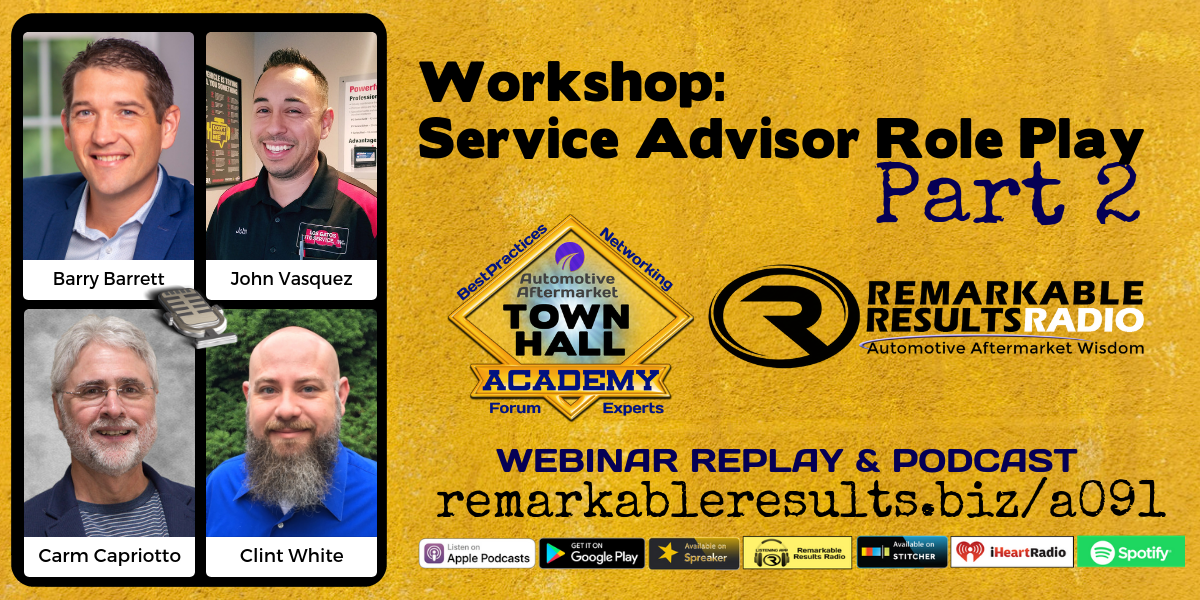 Service Adviser Role Play Part 2
Again this team digs deep to help aftermarket professionals learn more about the service advisor position. This is one of the most important and challenging jobs in the industry. The service adviser is the face of the business and is faced with building trust and strong relationships while generating profitable revenue.
Enjoy four different role plays and the ensuing discussion. Critique each role play yourself and enjoy the comments from this team. With me is Barry Barrett, Director of Training at RLO, Clint White, shop manager at Coopers Auto Repair Specialists in Tacoma, WA and John Vasquez, Service Adviser at Los Gators Auto Service Campbell, CA.
Listen and view episode notes