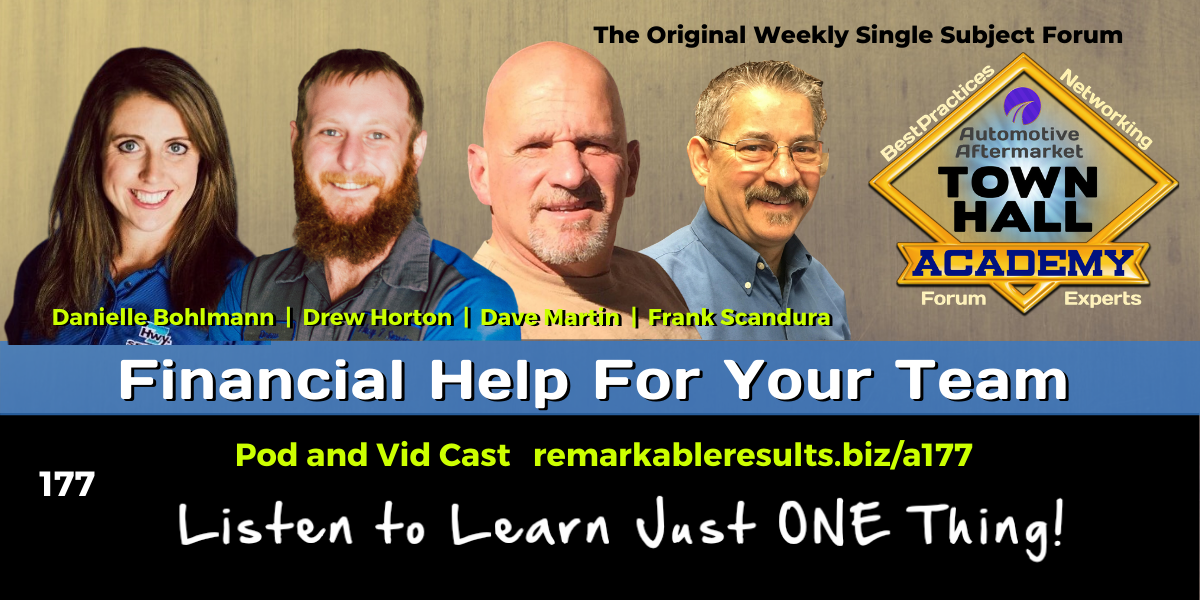 THA 177 Financial Help For Your Team
This is an episode I've wanted to do for some time. This living paycheck to paycheck syndrome can be corrected. Many spend beyond what they make and they get a raise and the differential is also gone. It is usually a spending problem, not an earning problem.
My panel that includes Danielle Bohlmann, Owner, HWY 7 Service Center, Newell, IA, Dave Martin, Owner, Martin's Auto Repair, Phoenix, AZ, Frank Scandura, Owner, Frank's European Service, Las Vegas, NV and Drew Horton, Technician, HWY 7 Service Center, Newell, IA
A bunch of great insights here and you can find them on the show notes page at remarkableresults.biz/a177. These key talking points will make for a great meeting agenda.
Listen and view episode notes