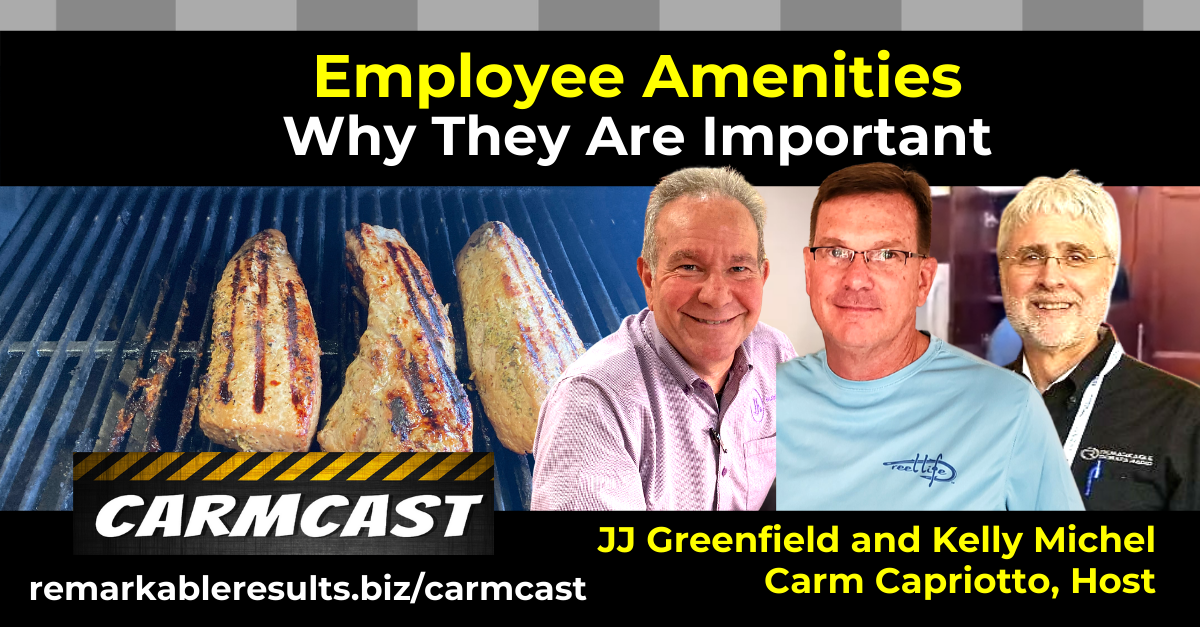 Employee Amenities with JJ Greenfield and Kelly Michel [CC 091]
I recommend you watch the video so you can see pictures of top-notch employee amenities from JJ's Auto Care and Kelly's Auto Repair. Both shops are located in Florida, and with that humid summer weather, you'll see a refreshing way their tech's beat the heat!
Showing your employees how much you value them can also be as easy as providing lunch once a week or once a month.
Head to the CarmCast Page on my website remarkableresults.biz or my youtube channel to watch the video and find the key talking points for this episode. You might want to watch previous Carmcasts on lean processes and digital signage!
Listen and view episode notes