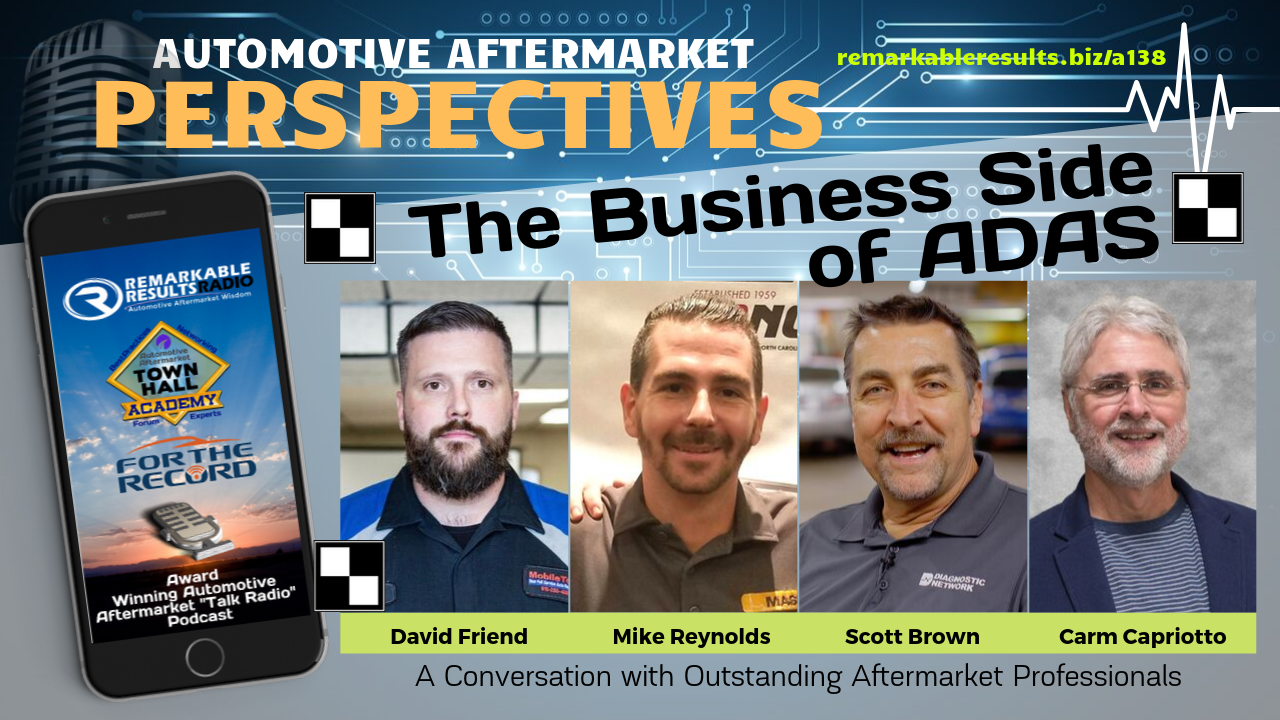 THA 138 The Business Side of ADAS – Advanced Driver Assistance Systems
If you've ever thought about getting into the ADAS calibration business, this episode will give you information to help in formulating your decision.
With me is David Friend owner of Mobile Tech and Wilmington Hybrids, from Wilmington, NC David has two Locations a ADAS Calibration shop and teaches ADAS calibration in his dedicated training center. Scott Brown, from Connie and Dicks Service, Claremont, CA and founder of diag.net and Mike Reynolds, owner of Mobile Automotive Service Solutions in Charleston, and an automotive instructor at Trident Technical College who has a big investment in the equipment, targets, OE scan tools and subscriptions to perform ADAS calibration.
This episode will help you determine if you and your market can support an ADAS calibration center, we talk about how long will we need ADAS calibration centers as the future will hold the smarts to do dynamic calibrations someday.
The panel will answer these questions: Should you consider putting up an ADAS calibration center? Do I need training, even if I will not do calibrations?
Does ADAS save lives? What about liability? Are there Standards? Is there any benefit if you get in early?
Listen and view episode notes