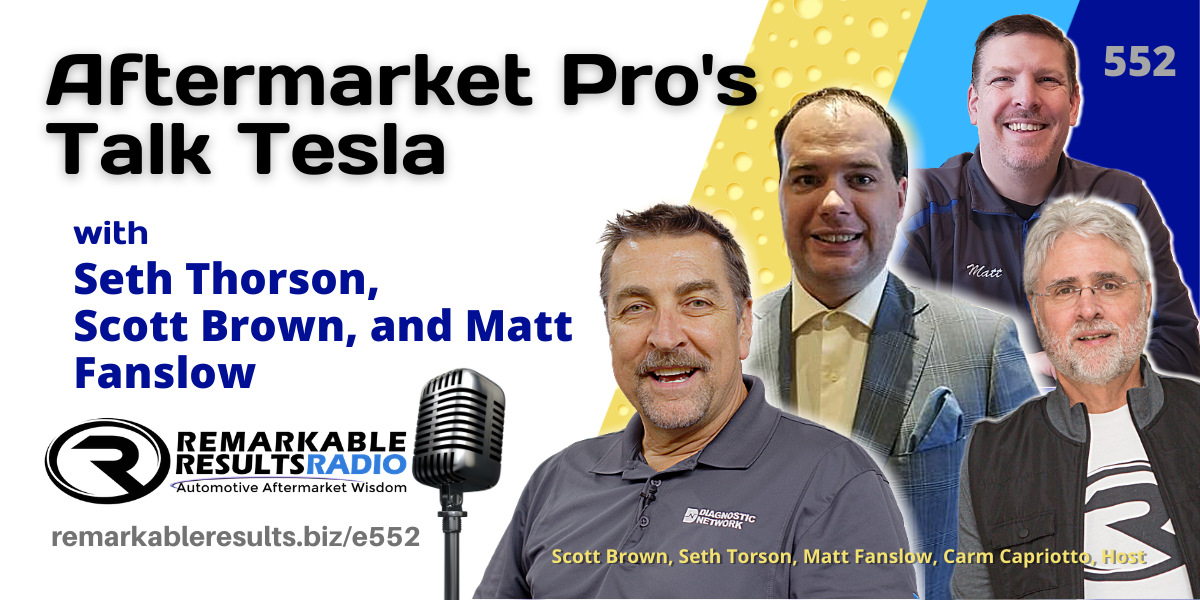 Aftermarket Pros Talk about Tesla [RR 552]
In this episode we are talking Tesla and this is a topic I've wanted to learn more about as the aftermarket should be a source for service and repairs for this brand. Seth Thorson is servicing them and we pulled a panel together to help you fill in the blanks on where the aftermarket stands as it comes to service and parts for the Tesla.
Find the show notes and key talking points at remarkableresults.biz/e552. Not only do Scott and Seth own Tesla's, they are working on them, in a limited way, but nonetheless they are learning how to acquire parts, and understand what is going wrong with them. My panel feels that we will be able to play a role in the service of Tesla's in the future.
The panel: Seth Thorson, Scott Brown, and Matt Fanslow. They are veterans in the industry working on Tesla Vehicles. They know the first-hand issues and workarounds. Learn how they generate energy, securing parts, service and distribution models.
Listen and view episode notes