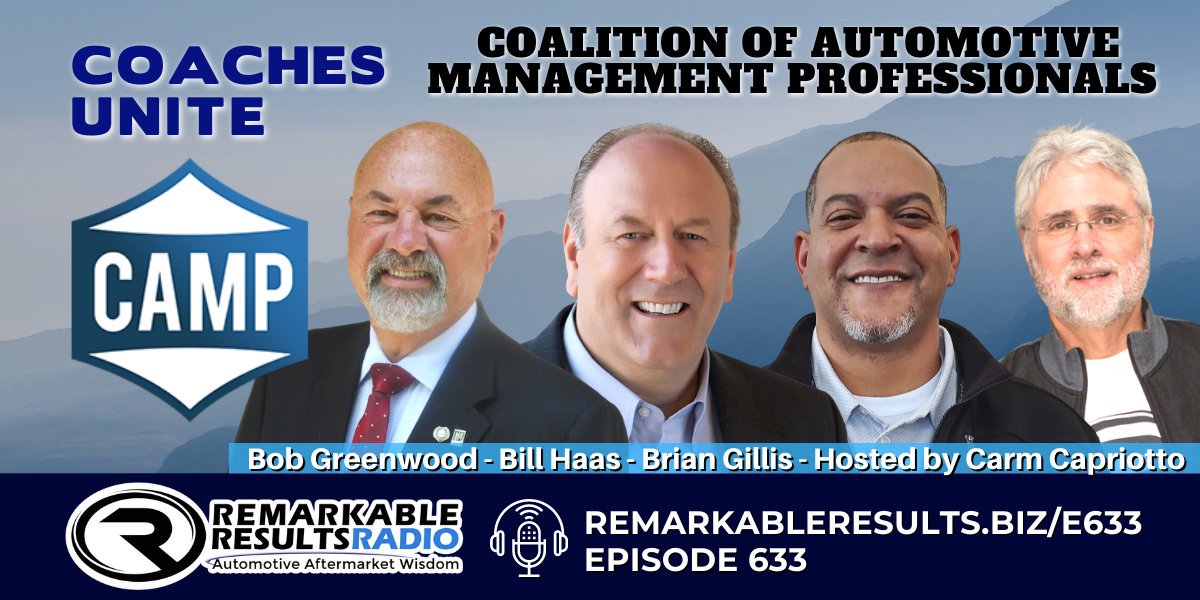 The Coalition of Automotive Management Professionals (CAMP) with Bob Greenwood, Bill Haas and Brian Gillis [RR 633]
If you're a business owner there is no doubt having a business coach helps you make positive strides in your business and yourself. But what do coaches do when they want to continue to improve themselves? CAMP is the answer. The Coalition of Automotive Management Professionals was created for aftermarket coaches to network with each other. Learn how this organization was created and how their vision will help create a better aftermarket.
With me in this episode about CAMP are founders Bill Haas from Haas Performance Consulting, and Bob Greenwood, President and CEO of the Automotive Aftermarket E-Learning Center. Brian Gillis, Chief You Net Results Strategist also brings his insights to the show.
The key talking points for this episode reside at remarkableresults.biz/e633
Listen and view episode notes