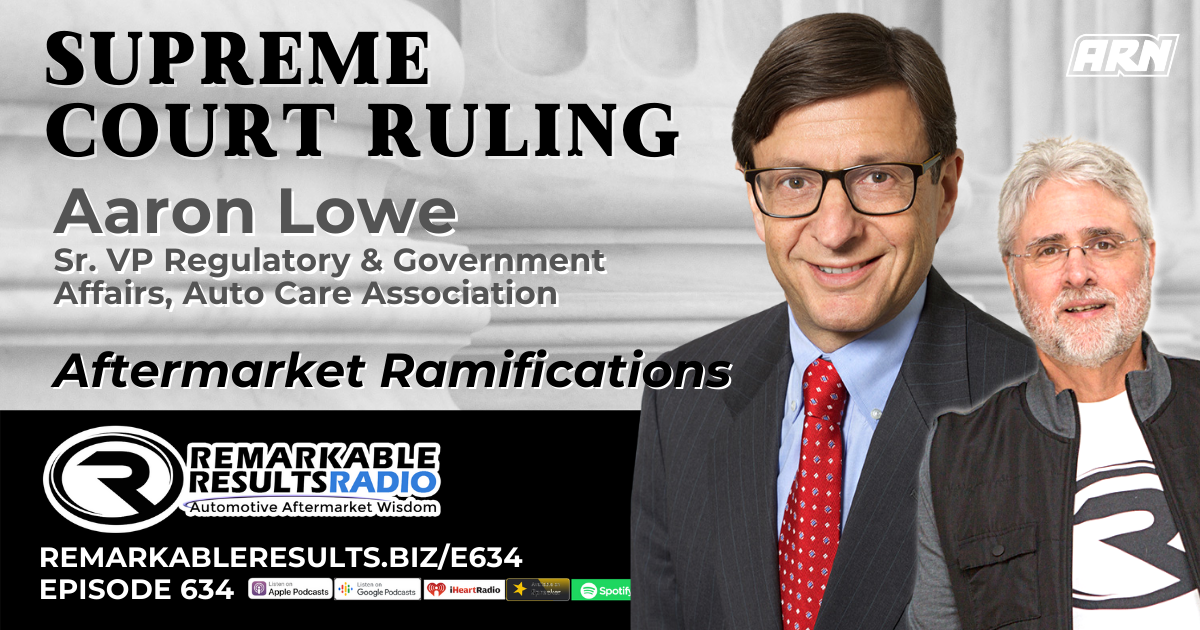 Supreme Court Ruling with Aaron Lowe [RR 634]
April 6th, 2021 was a big day regarding a Supreme Court ruling where Google had violated Oracle's copyright of its API.
Why are we talking about it and what does this have to do with the aftermarket. A lot. I'm honored to have Aaron Lowe, Senior VP of Regulatory and Government Affairs as my guest. Aaron breaks down the impact that the ruling can and will be to the industry.
Where else will you find important and relevant news coverage than the Remarkable Results Radio Podcast! Learn all about it and the impact it will have on our future. The key talking points for this episode reside on remarkableresults.biz/e634
Listen and view episode notes