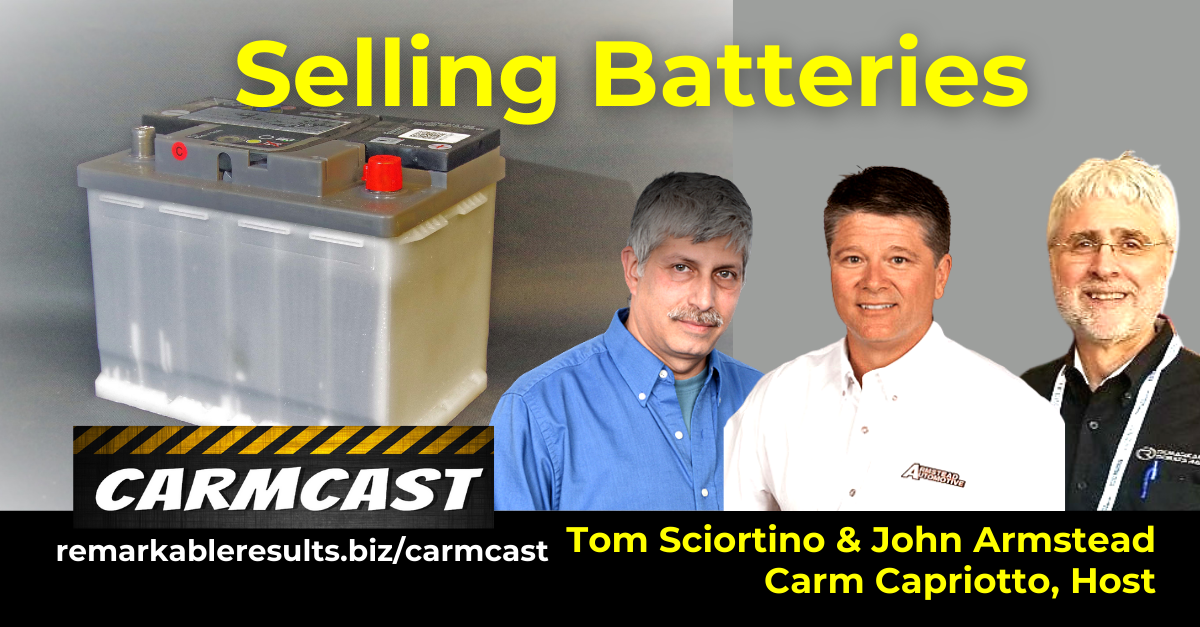 Selling Batteries with Tom Sciortino and John Armstead [CC 092]
How many batteries are you selling in your business per week and per year? Are you testing each battery that comes through the bays no matter what? You might be missing an opportunity to not only make a sale but also gain a customer's trust that their battery needs to be replaced before it fails. No one wants to get stuck because of a dead battery. Listen and learn from two guys that aren't shy about sharing how many batteries they sell per week!
Head to the CarmCast Page on my website https://remarkableresults.biz to listen or watch archived episodes.
Listen and view episode notes