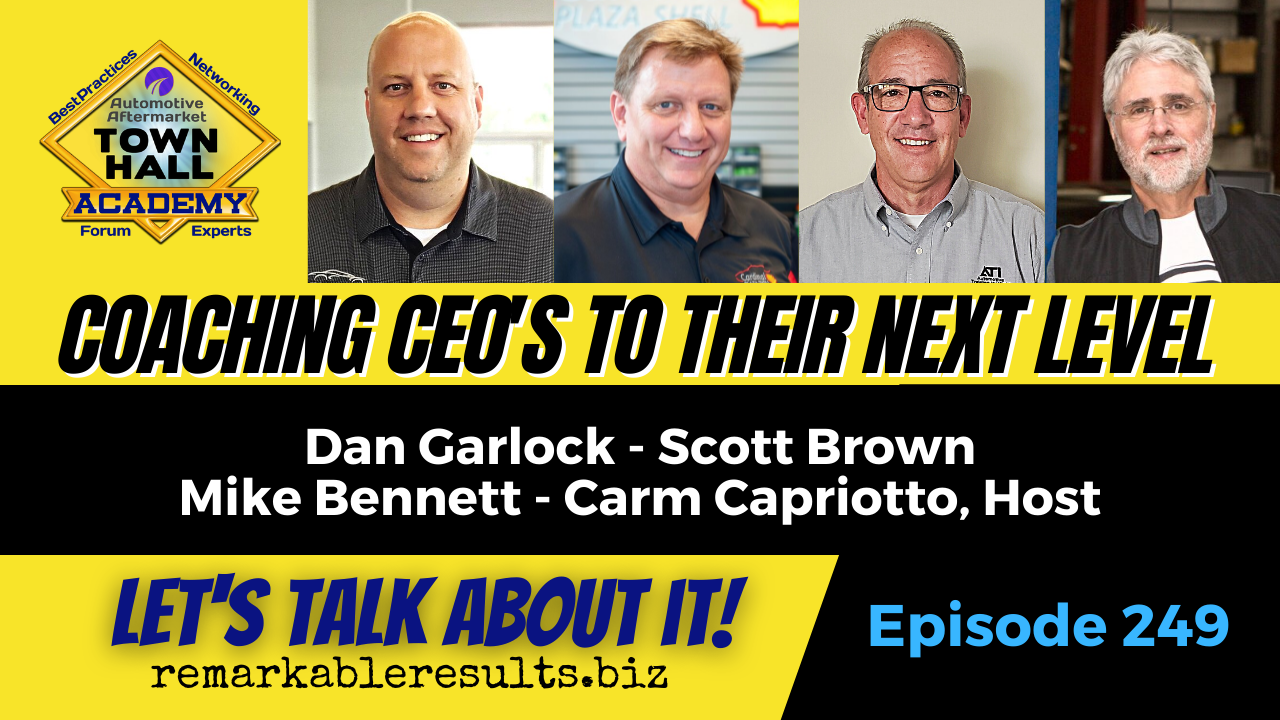 Coaching CEO's to Their Next Level [THA 249]
Have you ever considered yourself the CEO of your business? If you own it, you should. If your role is the CEO then you've taken the important step to remove yourself from the bays and lead your business.
You should have joined a networking group, hired a business coach, attend training and continue to oversee your business from a birdseye view while your people lead it. In this episode, my panel discusses their experience in a CEO-only leadership group. Find out how it's different from other networking and coaching groups and the secrets to elevate the functionality of your business. It's time to learn about yourself and your role on a deeper level.
remarkableresults.biz/a249
Listen and view episode notes