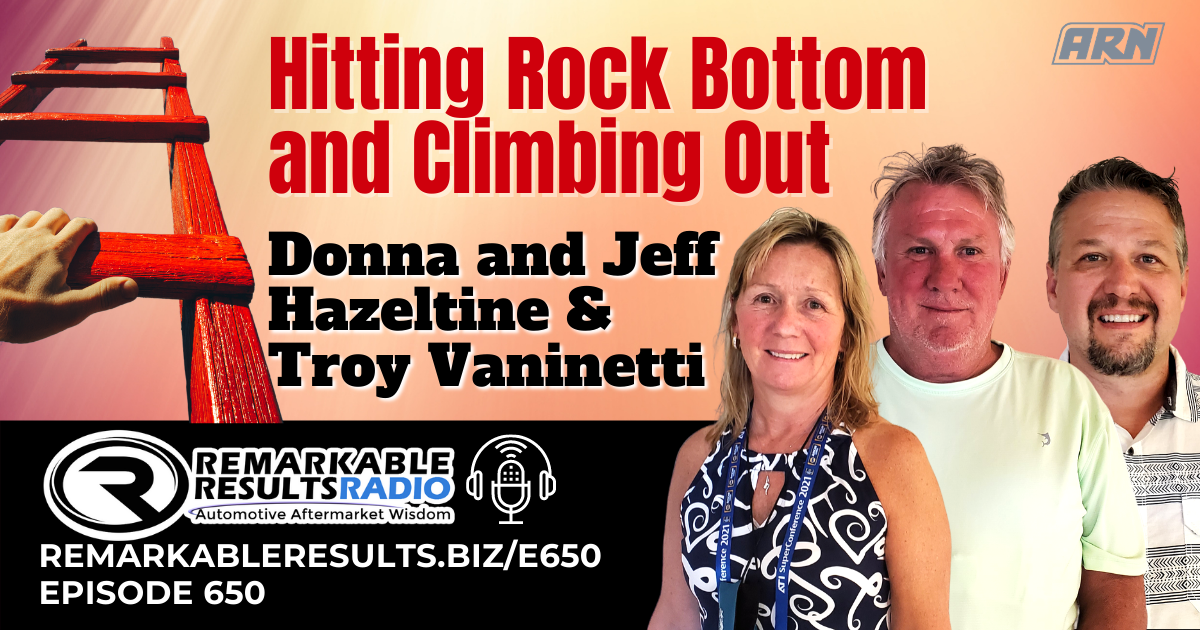 Hitting Rock Bottom and Climbing out [RR 650]
The hardest part about moving forward is sometimes going backward. Moving out of your comfort zone and embracing change can be a struggle for all of us to do. In this episode, Jeff and Donna Hazeltine share an emotional story that happened just 8 months ago. They had hit rock bottom with their business after losing long-term employees and felt like things couldn't get any worse.
They had help from their fellow shop owner Troy Vaninetti. Discover how they climbed out and now have a completely different business culture.
Listen and view episode notes