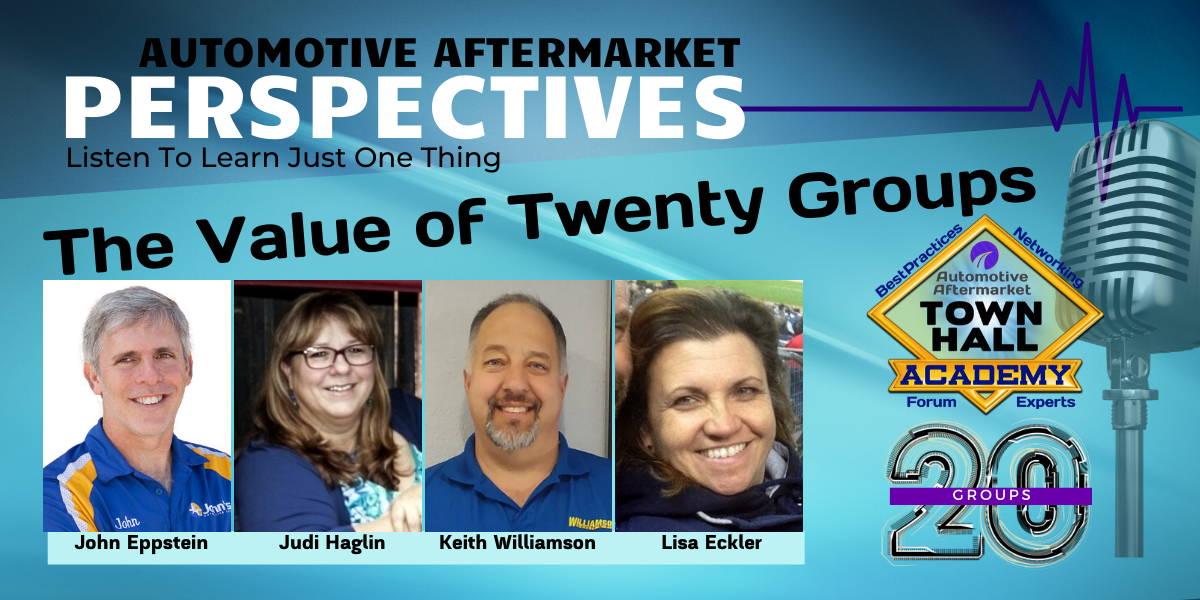 THA 146 – The Value of Twenty Groups
If you are a struggling shop, I'd like to introduce you to three shop owners who were in your position once. They climbed out to find great success. One of the tactics was to join a twenty group.
Keep in mind that so many struggling shops discovered the way out of their situation just in time before they closed the doors. Two of my guests are not bashful to say they were on the brink of failure.
With me on the Academy is: Judi Haglin, Haglin Automotive, Boulder, CO, Lisa Eckler, Foreign Car Specialists, Poughkeepsie, NY, John Eppstein, John's Automotive Care, San Diego, CA and Keith Williamson, Williamson's Repair and Tire, Bondurant, IA
Listen to this team as they point out that they didn't know what they didn't know and their discovery came by being with their industry colleagues in a twenty group. Many in the group have special strengths, will hold you accountable and can provide you a different view of your pathway to remarkable results than you ever thought of yourself.
Listen and view episode notes