RR 076: Alan 'Ollie' Gelfand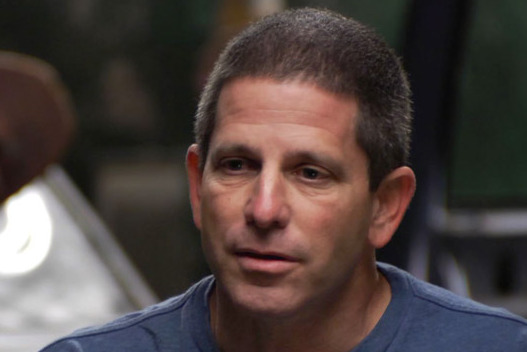 Skateboarding legend Alan 'Ollie' Gelfand owns German Car Depot in Hollywood, FL. His career path to entrepreneur shop owner has taken on a very some very interesting turns.
From Skateboarding legend to auto cross state champion to repair shop owner Alan 'Ollie' Gelfand has a great story and he is not bashful to tell it.
Why Listen?

Alan shares his perspectives on taking care of your customers and they will tell two people
What his dad taught him years ago that still holds true today
How to survive after a law suit from VW; which was a life changing event. It is a David and Goliath story, but Goliath wins.
If you've ever raced before, Alan has some great stories of that era of his career. You will enjoy listening to Ollie talk about his passion for racing.
He is also big 'nerd' when it comes to SEO and making sure web surfers find his website.
Learn about his plans for a new business he recently purchased
Here is a more detailed bio on Ollie's Skateboarding legacy:
Alan 'Ollie' Gelfand moved from New York to Hollywood, Florida with his family in 1972. Alan "Ollie" Gelfand started skateboarding in 1974 after his father bought him his first skateboard. In 1976 he won the South Florida Skateboard Championships. That same year the first concrete skateboard parks began to appear in the United States with the first being Skateboard City just up the coast in Port Orange, Florida. It would be another Hollywood skater by the name of Scott Goodman who would give Gelfand his nickname of "Ollie" and who would name Gelfand's accidental aerial lipslide an Ollie Pop.
Skateboard USA with its imperfect walls was atypical of the first-generation skate parks and it was the over-vertical sections of the park which played a significant role in Gelfand's development of the Ollie Pop. In late 1977 California pro Stacy Peralta visited the Solid Surf Skate Park in Fort Lauderdale where he met Gelfand and observed with some disbelief his no-handed maneuver. By 1978 the Ollie Air was born, known today simply as the OLLIE.
During the 1980s Ollie Gelfand turned to racing cars, driving Volkswagens, and winning many of the Sports Car Club of America SCCA races. In 1987 Gelfand won the World Karting Association, or WKA Grand National Championship. From there he went on to win four 24-hour races driving VW's he custom-built in a shop called "Ollieprep".
In 2001 Gelfand returned to skateboarding. In 2002 he opened a venue in Hollywood, Florida called Olliewood which features a 48-foot bowl built by the Team Pain crew.
The Ollie in Meriam Webster Dictionary