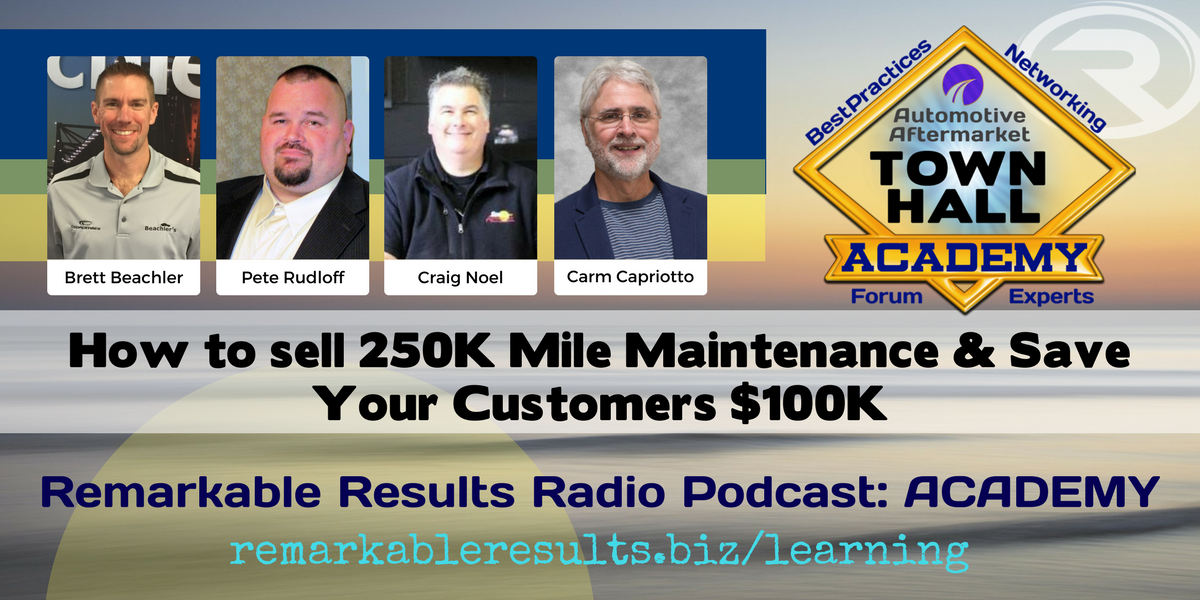 Customers need to see and understand the data on how they can save enormous money if they kept their car for 12 years.
We keep our largest investment for many years so why not our cars. This panel had a great discussion on the pros of helping your customer extend the life of their vehicles. The numbers are key and when you can show the ROI or savings to your customer they start to understand.
We know the benefits so it is your job to engage and show the customer how you can help extend the life of their vehicle and engage them in a disciplined maintenance program at your shop.
Listen and view episode notes