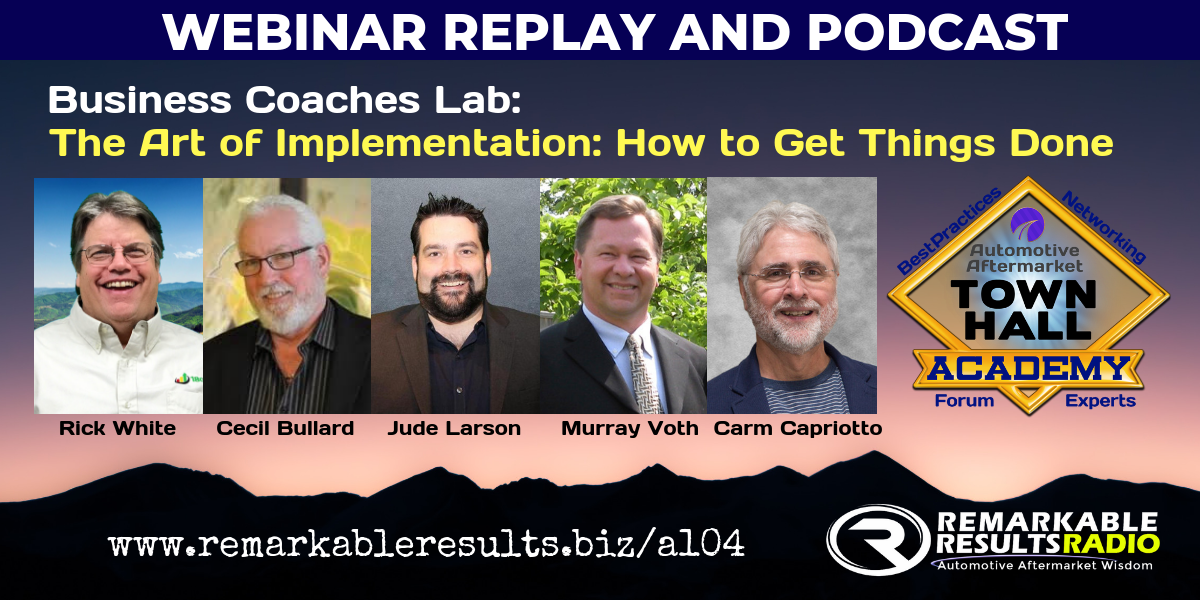 The Business Coaches LAB: The Art of Implementation: How To Get Things Done.
In our continuing series of the Business Coaches Lab, we work to help you get into gear. The coaches mostly agree that there a few key problems for inaction.
The discussion includes finding your momentum, your one thing, planning, reflecting and the fact that you are trying to do too much, you wear too many hats. If you want to be a better leader, CEO and all-around good person you need to give these coaches a listen. A ton of free advice for you.
I'm joined by Rick White from 180 Biz, Cecil Bullard, with the Institute for Automotive Business Excellence, Jude Larson from the ACT Group, and Murray Voth, from RPM Training. Key Talking points, already written for you that will give you a bulleted plan for improvement. Also, find my guest's bio's links to their coaching companies and links to their previous episodes at remarkaberesults.biz/a104
Listen and view episode notes