Search results for: Sara Fraser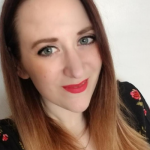 Sara Fraser – The Power of Social Media for Automotive Professionals
There are a lot of trends happening on social media in the past couple of years. Understanding these trends can give us a competitive advantage and hashtags plays an important role especially on Facebook and Instagram. This episode will help you better understand the power of social media and some of the tricks that will make it work for you.
Sara Fraser has over 15 years of retail management experience, the last 6 of them as an office manager for a used car sales and service center. To bring her customer service, marketing, and business knowledge to the automotive industry she has recently joined the team at Haas Performance Consulting.
Listen and view episode notes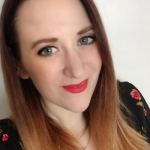 Generation Z – Understanding Our Newest Employees and Customers
Generation Z our newest generation born from 1990 until 1995 that are ready for the workforce and will become your customer. They are on their way to make a difference in our society and taking up leadership roles and making a difference. But how big a difference would they bring to the aftermarket industry?
Our guest Sara Fraser from Haas Performance Consulting LLC. Sara will give us the skinny on our Generation Z. One of the most interesting characteristics is they have tendencies like Baby Boomers. Here is a generation that literally grew up with technology as a given in their lives. Sara says they are independent and want a work-life-blend. She will tell you how they like to be marketed to and that you'll need to be authentic if you want them to work for you or become a customer.
Listen and view episode notes