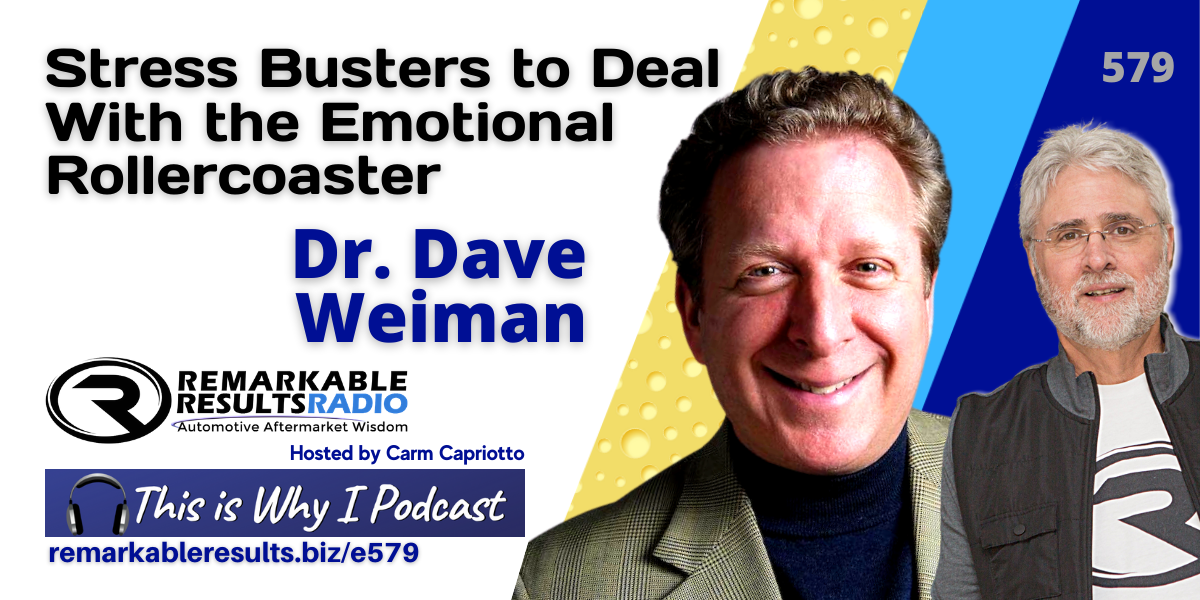 Stress Busters to Deal with the Emotional Roller Coaster – Dr. Dave Weiman – RR 579
This year was like any I ever remember. I'm sure you have the same sentiment. COVID-19 hit us and the uncertainty of dealing with protection, safety, and serving our clients was and is a huge part of our daily lives. We are still figuring out our new normal and with it comes new struggles. With that comes mental stresses of all kinds and the roller-coaster swings that can cause emotional highs and lows.
I'm with Dr. David Weiman. He is the president of Weiman Consulting, a leadership consulting firm in Philadelphia PA. He is also an adjunct Assistant Professor at Widener University's Institute for Graduate Clinical Psychology, and he is a Certified Performance Coach through Johnson & Johnson's Human Performance Institute. He will talk about keeping clients, overcoming the stress that the pandemic has thrust upon us all and how we can show gratitude to the people we care about.
I so enjoyed this discussion with Dr. Dave and I'm sure you'll take some great advice on dealing with stress and showing your gratitude. Find the key talking points at remarkableresults.biz/e579
Listen and view episode notes