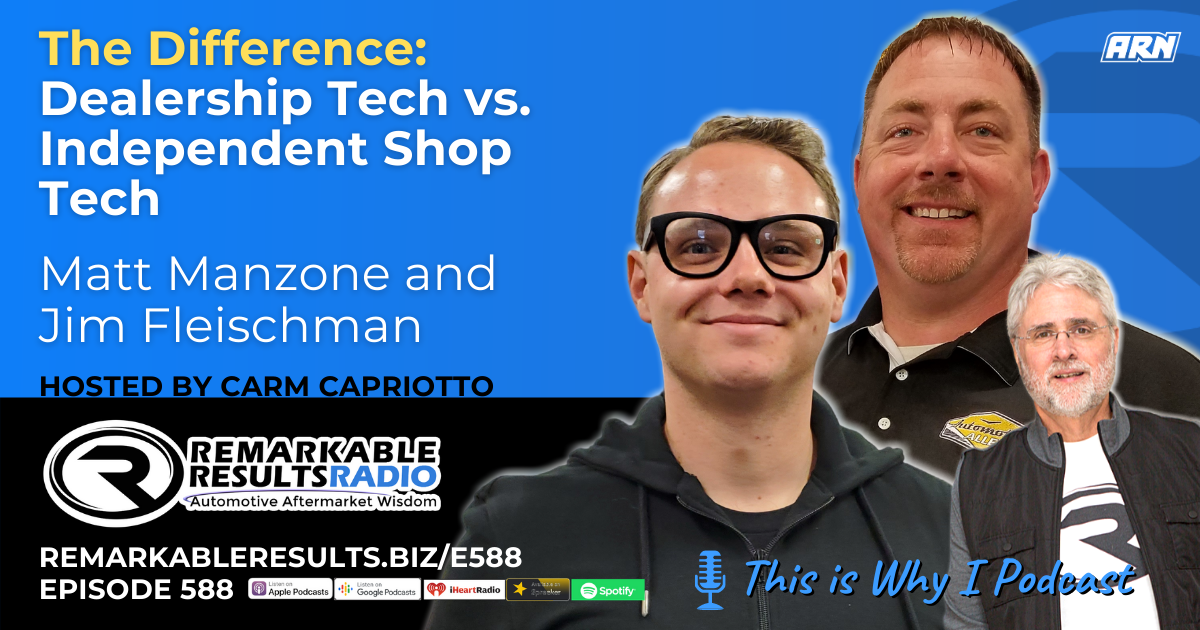 The Difference: Dealership Tech Now Works for an Independent. Why? [RR 588]
I'm with Matt Manzone and Jim Fleischman. Matt is an ASE certified master tech and service writer and works at Jim's shop Automotive Alley in Arcade, NY.
Why this interview. Matt is a former dealer technician. Hearing the reasons why Matt Manzone went to work for an independent is important to how you think and approach hiring dealer techs. Jim also shares some of his process to bring Matt on board to work in his company.
We discuss the differences of techs at dealerships against techs at independent shops. Matt and Jim also talk about the dilemma of leaving your job of 14 years for the same yet new job. The talking points can be found at remarkablersults.biz/e588
Listen and view episode notes