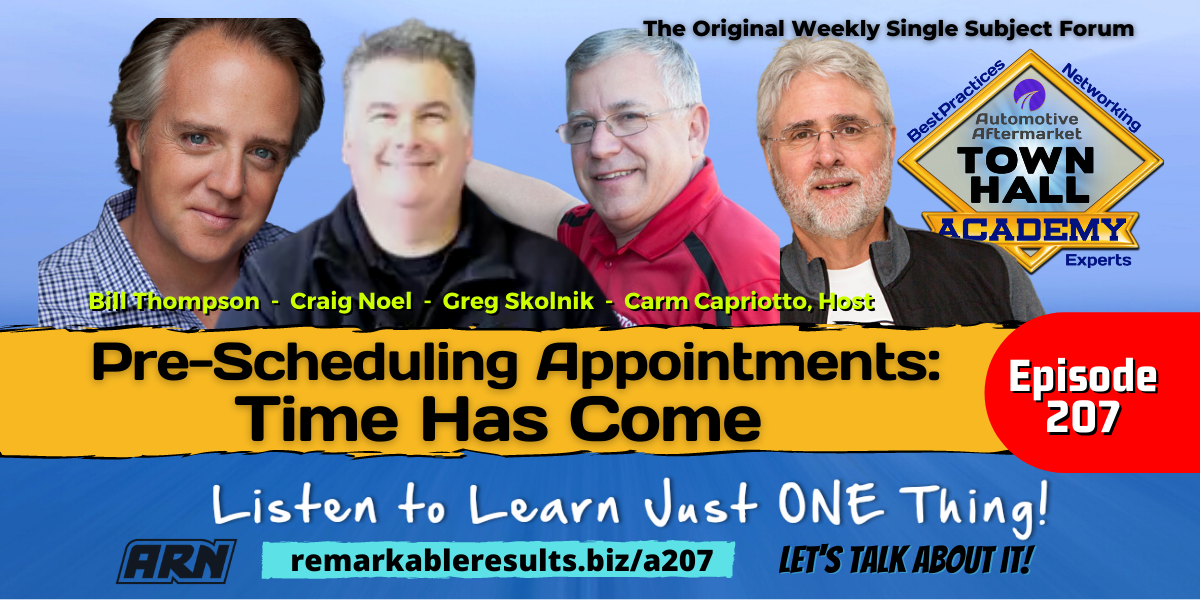 THA 207 Pre Scheduling Appointments – The Time Has Come
Welcome to the 207th episode of the Town Hall Academy. Right up front l want to warn you. This discussion may just change the way you do business. I want you to give it your all and when done implement the tactics you discover. I know your business will blossom.
Scheduling future appointments is not a new concept. You know about it but have never decided it was good for your business or your customer. We have solid statistics that demonstrate that 59% of your customers are willing and ready to accept a future appointment for maintenance service. Ever walk out of the dentist's office without your next hygiene appointment. How about a hair salon?
I'm with Bill Thompson, Craig Noel, and Greg Skolnik. Bill Thompson brings his critical data to support this strategy, Greg has been doing this for years and has the data to prove the strength of the strategy and Craig is starting to pre-book now.
There was a ton of passion flowing throughout this episode. I believe you'll be moved to start in your business. So …. Let's talk about it.
This episode's key talking points are already done for you. They reside on the show notes page at remarkableresults.biz/a207. Enjoy.
Listen and view episode notes