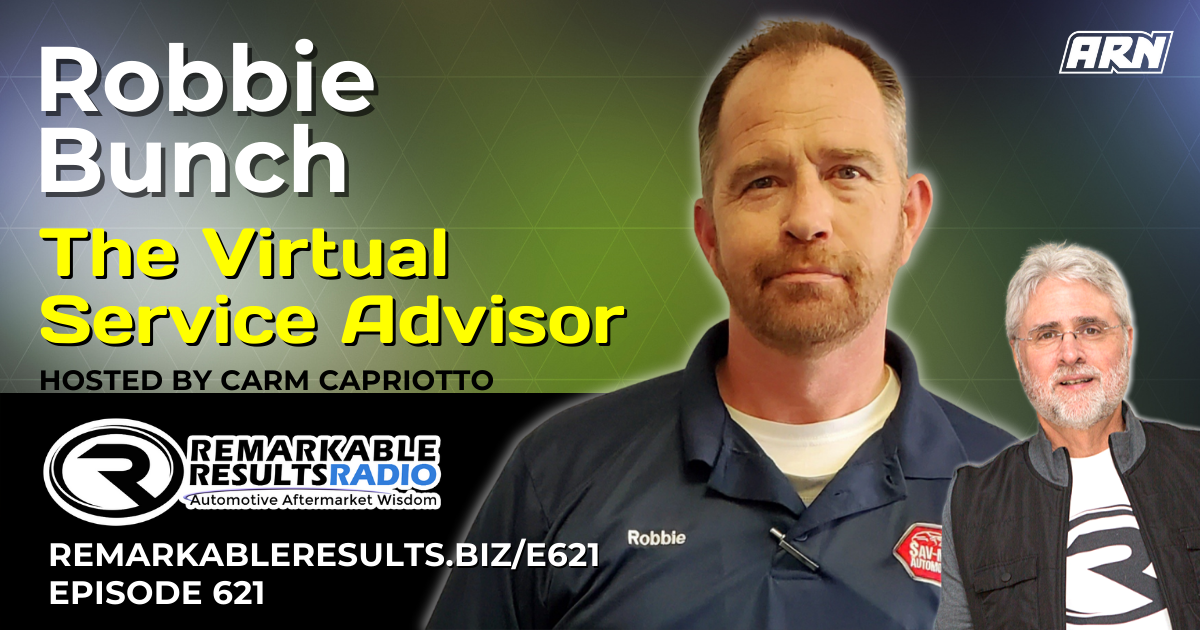 The Virtual Service Advisor [RR 621]
Amidst the pandemic scare, shops have taken advantage of VoIP, cloud services and new technologies to serve their customers. Some have had to put their service advisor working from home for various reasons. Imagine having support for your counter in the virtual world. Is there is a future for a Virtual Service Advisor?
Our guest today, Robbie Bunch became a virtual service advisor because of the pandemic and has excelled at it. His previous experience helped make this a reality for a shop he supports. Not only is Robbie Bunch doing Virtual Service Advisor work for a shop he continues to work for his other business "Platform Digital Marketing."
Robbie and I toss out the idea of creating an entire industry of Virtual Service Advisors to support shops when your business is growing but not in need of a full-timer or when you lose a Service Advisor and while you are looking to hire a new person to rely on a Virtual Service Advisor to take up the slack. This episode will get you thinking.
The key talking points reside at remarkablersults.biz/e621.
Listen and view episode notes