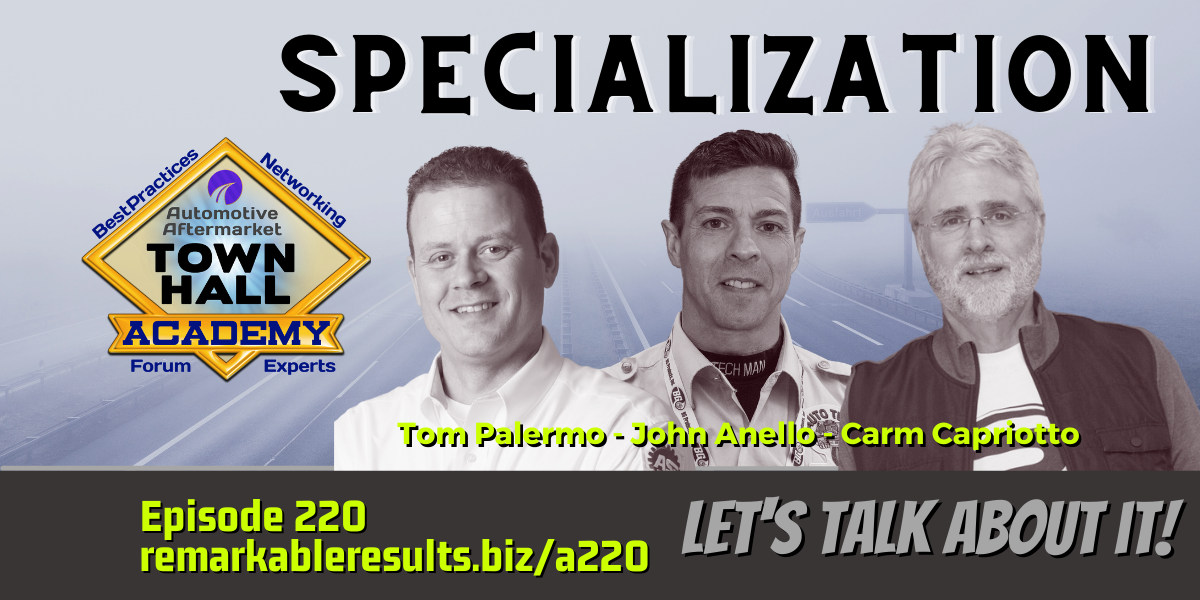 Specialization with Tom Palermo and John Anello [THA 220]
We are here to talk about specialization. Ever wonder what are the pros and cons to being a specialist in a certain field of repair? In this episode, we discuss fleet business with Tom Palermo, Preferred Auto Specialists, and the world of being a mobile diagnostician/programmer and ADAS calibrator from John Anello, Auto Tech on Wheels.
Listen to their approach to specializations and how they've adapted to the changes in our industry. This is Knowledge you need to have as you continue to learn what makes our aftermarket tic.
The key talking points for this episode reside at remarkableresults.biz/a220
Listen and view episode notes