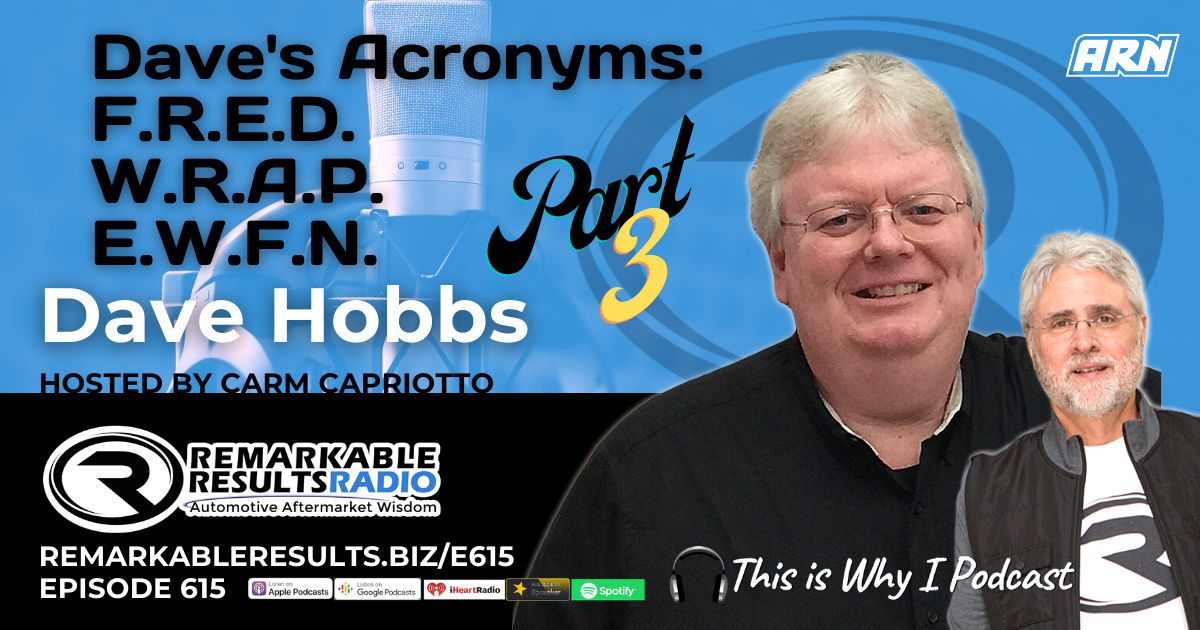 New Technology – Finding Out How it Works – Dave Hobbs Part 3 [RR 615]
Welcome to the 3rd part in a series with trainer Dave Hobbs.
Dave Hobbs is the lead technical trainer and course developer for Delphi Product and Service Solutions. Dave talks about innovations in ADAS, calibrating radar, education for tech and shop owners, brainstorming ADAS class for customers, safety, new technologies and why the automotive industry is deemed an essential business.
Hear Dave's surprising acronyms: FRED, WARPand EWFM. Some new vocab for you.
You can find Dave Hobbs' other episodes, and this episode's key talking points, they reside at remarkablersults.biz/e615. Remember make listening HOMEWORK.
Listen and view episode notes