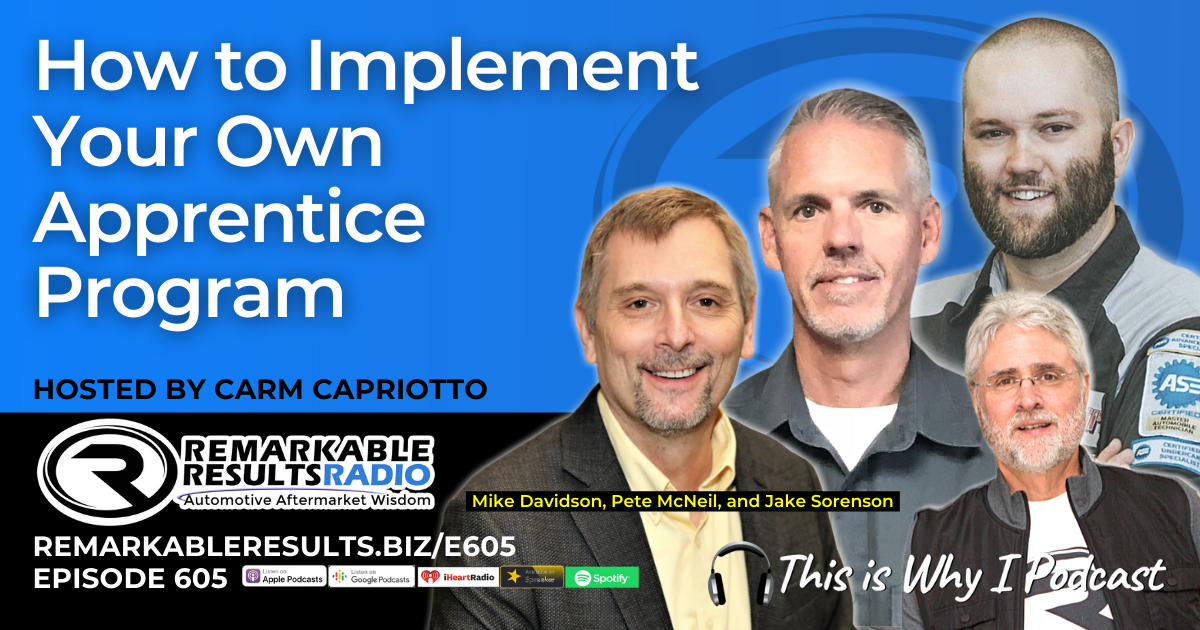 How to Implement Your Own Apprentice Program [RR 605]
I want you to invest in this episode, beginning to end. It is one of the most important topics we can discuss today. You've heard me say that apprenticing will be an essential strategy to fill the technician ranks. We need to collectively engage a reliable apprentice program at every professional shop in North America.
This is an episode where there is a lot of 'HOW TO' discussed. With me is Mike Davidson, shop owner and creator of an apprentice program that has been put through all the rogers. Mike is president of Industry Essentials. Also speaking is. Pete McNeil and Jake Sorenson from McNeils in Sandy, Utah who created their own apprentice program, and it was picked up by NAPA nationally.
This episode will help you get started. There is a lot in here to understand and learn. Yes, we need to do this, but there is no super easy button that makes it happen. I challenge you to commit to an apprentice program and engage a willing 'student' who wants to become a journeyman technician.
The show notes page contains a link to the PowerPoint slides and links to important sites to help you start. You can find our guest's other episodes and the key talking points for this episode at remarkablersults.biz/e605
Listen and view episode notes