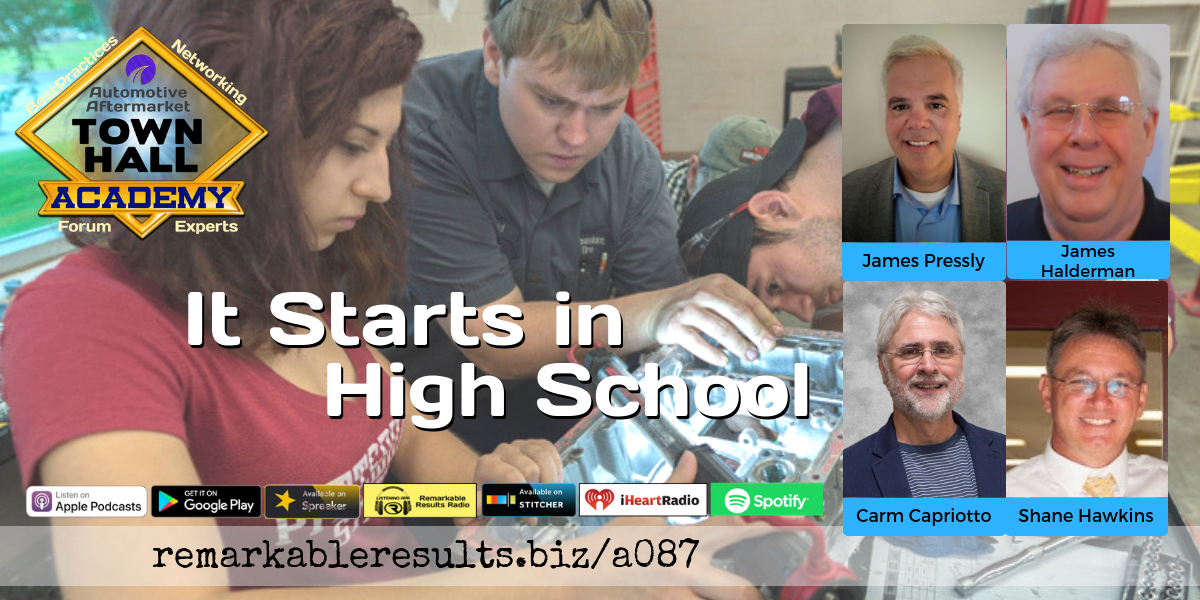 An Automotive Career Starts in High School and in the Home!l
We, as a collective aftermarket, need to stop talking about the need for quality automotive training and the technician shortage and get involved. It will be our fault for the lack of young people joining our industry.
The schools are there for industry. Superintendents and presidents need to hear from industry. A good advisory board will make a huge difference in the quality of instruction, investment from the school and placement of students.
The panel includes James Halderman, ASE Master Technician, and author of 18 Automotive Textbooks and James Pressly, Trade and Industrial Specialist, Career and Technical Education with the North Carolina Department of Public Instruction and Shane Hawkins, East Gaston High School in Mount Holly, NC and adjunct instructor for Gaston College. Also an impromptu visit from Kyle Holt of S/P2.
Listen and view episode notes