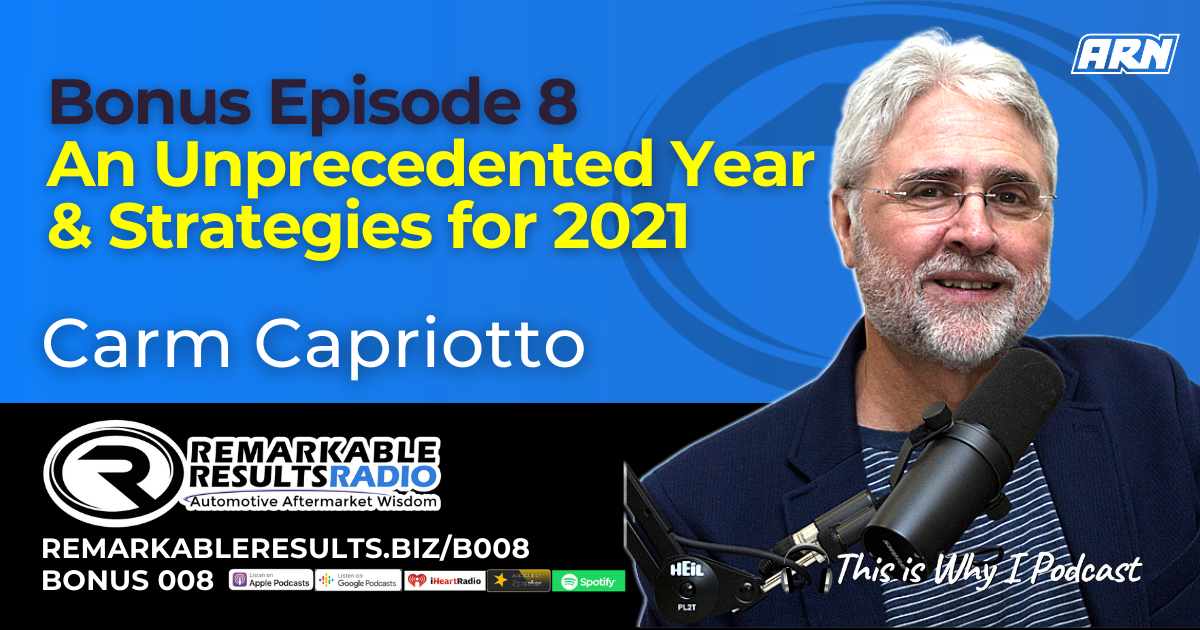 Thoughts from an Unprecedented Year and Looking forward to Strategies for 2021 – Bonus Episode 008
As an industry we are essential.
The strong got stronger
. Virtual online training became the norm and will become a permanent part of our training needs
. Milestones reached this year:
600th episode of Remarkable Results Radio
. 200th episode of the Town Hall Academy
. The launch of Aftermarket Weekly.com
. Launched all LIVE show broadcast on the website's LIVE page
. Training must become part of your culture
. The value of coaching.
Networking is a must to grow and learn
. Succession planning and growth
. Embrace our youth
. Set up an apprentice program
. Reach out to a local shop and have coffee and talk.
Listen and view episode notes