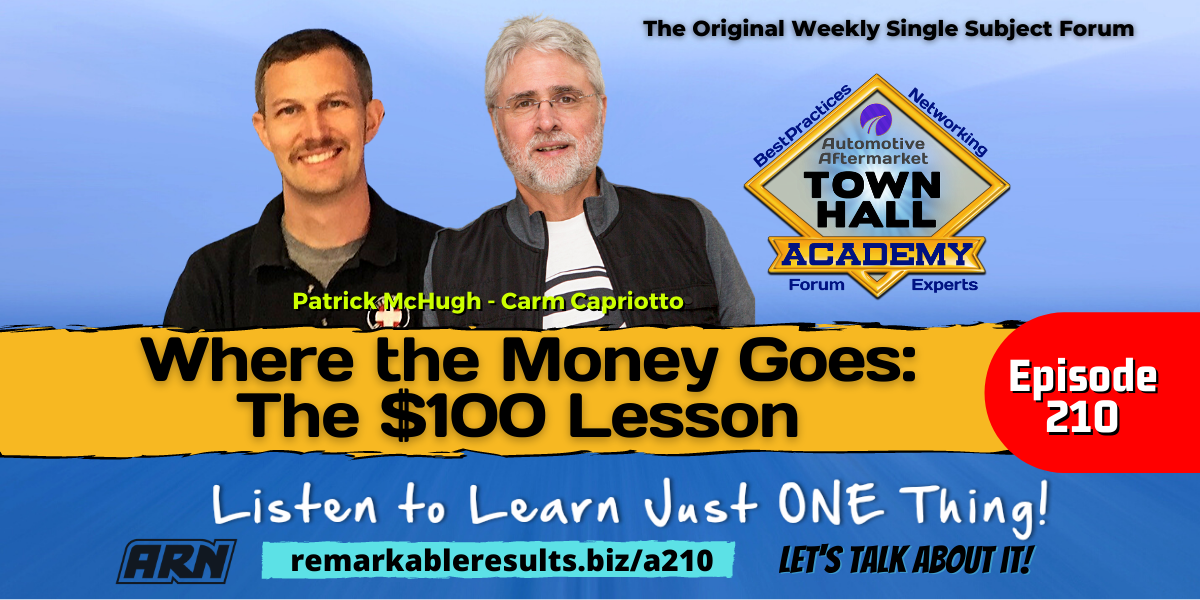 THA 210 Where the Money Goes – The $100 Lesson
How many times do you get a great idea on an exercise you can share with your team …. one that helps your people respect and understand the costs of running a business? My guest Patrick McHugh and I will show you a fun and profound exercise on what happens to a $100 transaction … exactly where the money goes. Welcome to the 210th episode of the Town Hall Academy.
It is important that your people get a chance to see your Profit and Loss Statement, but for many, it will be a very difficult learning curve. We have a very simple way to do it that will make respecting margin, costs, and net profits in a whole new way.
This exercise will change the way you and your people look at the numbers and what it takes to grow a strong and profitable business.
My guest today is Patrick McHugh from Bimmer Rescue in Richmond, VA. and we have a story for you! This episode's key talking points are already done for you at remarkableresults.biz/a210.
Listen and view episode notes